What is Branding?
To understand branding, picture yourself as a kid on the first day of school, deciding what to wear. You want to look modern, cool, approachable—and most of all, yourself! 
Entrepreneur defines branding as follows:
 The sum total of your customers' perceptions, notions and experience. It is the face, personality and the values espoused by your business and everything in between. 
But your brand sets you up for so much more than impressing your fellow classmates.
Why is Branding Important?
Even if you have the best, smoothest running business in the world, without a brand you'd be like the invisible man. And even the invisible man puts on a hat, scarf, and glasses for style— and visibility.
One of the most vital pieces of branding is simply that you are seen. Brand awareness can immediately conjure everything you're organization is about in one fell swoop.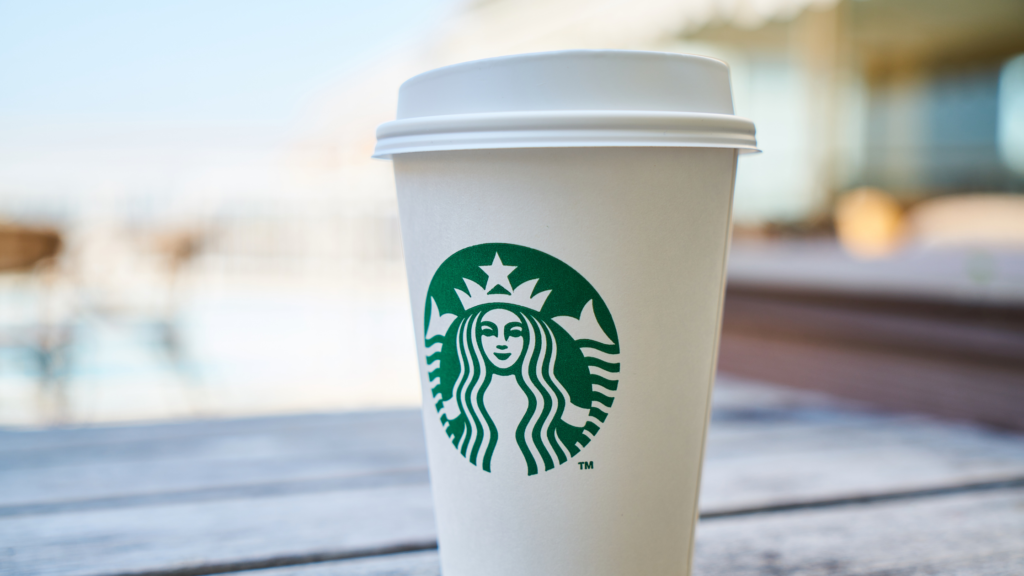 For example, when you see that Starbucks mermaid, your mind conjures images: hot coffee, refreshing iced teas, and those little egg muffins you can't get enough of. 
Branding helps turn an image or a name into an associated positive experience. 
Emotions are paramount to brand awareness and association. It's not the logo itself you love, but that warm and fuzzy feeling of seeing it, and knowing you'll enjoy the same delicious coffee every time.
But visibility goes beyond positive association. Research suggests that almost 50% of consumers become more loyal to a brand during their first purchase or brand interaction. Without a memorable brand, that is, without brand awareness, consumers would have nothing to remember you by. Keeping your branding front and center keeps those positive associations coming. 
Elements of a Brand
What is branding, broken down? What does branding mean? It's a little beyond a name and logo, though that portion is important. 
6 Major Components of a Brand
Here are 6 ingredients that cook up a strong brand:

#1 Name
A catchy name will stick in the mind of your audience, and can be an effective way to describe what you're about off the bat. The nonprofit Habitat for Humanity is a perfect example, whose name connotes what it does: strive to end homelessness. Recognition is power in an intensely competitive brand environment.
#2 Logo
The logo is the unspoken name of the company. Like the name, a well-designed drawing or symbol can be the key to brand association. It's your eye candy.
#3 Graphic Design
To brand your company, there has to be consistency. So pick your color scheme, fonts, and shapes first. Then, work within those boundaries to explore how your brand will look, feel, and function. Your website, business cards, social media spaces need to communicate with each other.
]#4 Attitude
How does your brand speak? Is it fun, snarky, rebellious? Is it down-to-earth, minimalist? Your attitude gives your brand charisma and persona. It's not just a brand; it's a friend with something to offer.
#5 Position
Where does your brand stand? Are you a pollution-fighting faction? On a mission to end world hunger? Out to save wildlife? We need to know what causes you support and where your values lie. 
#6 Promise 
Your brand promise is the base of your organization, and what audiences expect you to deliver each time they interact with you. A brand promise should be straightforward, memorable, and inspiring. 
Types of Brands
Brand type is defined by what the brand is selling the audience. Here are a few common examples of brand types in the marketplace.
Product brands

are

defined by one or more popular products; for example, Coca-Cola and its iconic soda.

Service brands

are defined by the services they provide, like Instacart's grocery delivery.

Personal brands

have been redefined by instagram-influencers, but were originally created by celebrities. Cher doesn't have a last name; she

is

a brand.

Event brands

should make you

think Olympics, Coachella, Comic-Con. If it's an upcoming affair, it can be branded.

Geographical brands

can be summed up with the famous "I heart NY" shirts. Any place can be a brand when a logo, slogan, and emotion are applied.
Beyond that, there are Global brands, Luxury brands, Cult brands, and so much more.

If you've got something and want it to be remembered as a part of culture forever, just remember to brand that baby!

Well, maybe not your baby. Though Gerber seems to do well.
What is Branding in Marketing?
Branding in marketing is your reputation.
Every accomplishment, milestone, and triumph strengthens your name and gives more meaning to your brand, helping you establish more consumer trust in the marketplace.
Your brand is your Batman signal. When your symbol is a beacon in the sky, everyone will recognize it and know what's on its way—a trustworthy name with an unmistakable style.
Unlike cleaning up Gotham's streets, branding is not a one (bat) man job.
At Puzzle Pieces, we can help you understand and conquer the art of branding. Puzzle Pieces Marketing wants to give you that calling card, make you a legend. When your symbol's in the sky, everyone's going to look up. 
Sources: 
Entrepreneur. Six Reasons Branding Is More Important Than Ever Before. https://www.entrepreneur.com/article/313369
Lumen. Types of Brands. https://courses.lumenlearning.com/cochise-marketing/chapter/reading-types-of-brands/
Brandingmag.  What Is Branding And Why Is It Important For Your Business? https://www.brandingmag.com/2015/10/14/what-is-branding-and-why-is-it-important-for-your-business