How to Honor Black History Month
It was a Tuesday. Families around the country crowded around their TVs—"I voted" stickers donned on sweaters. News reporters stood before an electronic map of the country, talking fast, turning some states red, others blue. They tallied and re-tallied the numbers. They strategized which states were needed and which states they could lose.
Then, the final announcement came. 
The 44th President of the United States of America… President Barack Obama.
February—Black History Month—is a time to pay tribute to Black Americans who've struggled and fought to create our present. And it's a time to celebrate those who are paving a way for future generations.
Let's explore 6 ways to honor Black History Month this year.
#1 Support Local Black-Led Nonprofits
There are plenty of reputable, big-name organizations raising funds in support of Black Americans. But those directly serving your local Black community are probably the ones that need the most support.
If you're able to contribute financially, look for organizations near you that aim to advance equality, fight racism, and seek social justice. You can use directories like GuideStar to find and learn about organizations, while others, like Great Nonprofits, allow you to filter organizations by whether they're Black-led or founded.
#2 Lend a Helping Hand
If you don't have the means to donate right now, don't sweat it—there are plenty of Black-led organizations that depend on volunteer support. Use a website like VolunteerMatch to find local or online organizations that could use your help. 
Given that this year's theme of Black History Month is Black Health and Wellness, it's an opportune time to volunteer with organizations whose programs support Black health and well-being, such as:
While such nonprofits need hands-on assistance, you can also support them through fundraising efforts, administration support, and outreach.
#3 Attend a Workshop or Lecture
One fantastic way to honor Black history is to educate yourself about historical Black figures, creators, and innovators—but you don't have to do it alone. Participating in a workshop or lecture allows you to share in the joy and remembrance while connecting with fellow celebrants.
For in-person events, check out the offerings of your local libraries, universities, and Black-led organizations. If you'd prefer to participate from home, however, there are plenty of online opportunities available. 
This year, for example, the National Museum of African American History & Culture will host multiple free online events as part of their Joyful Fridays series, including "Maya Angelou" and "Black Creativity & Abstract Art."
#4 Do a Reading Challenge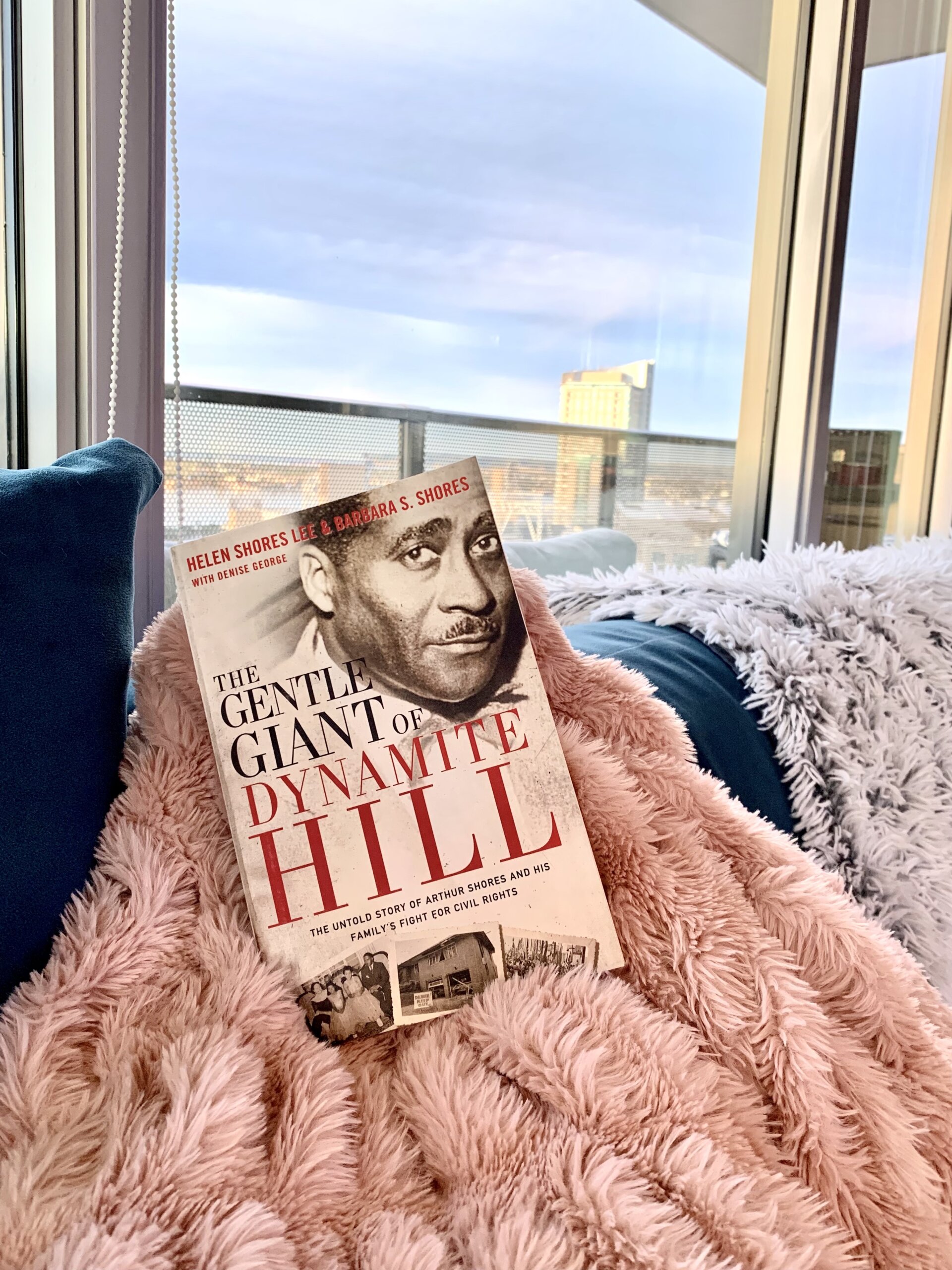 Find a cushy window seat, pull on some fuzzy socks, and open up those books. Reading is an excellent way to honor and expand your awareness of the Black experience. 
You can learn about Civil Rights and the many remarkable contributions of Black Americans through nonfiction reads, but don't limit yourself. Try exploring stories of Black protagonists and creatives through other genres, such as:
Poetry

Fiction

Cookbooks

Memoirs

Children's books

Graphic novels
Looking for recommendations? Many libraries and bookstores offer their own reading lists on topics related to Black history, and some even offer reading challenges and book clubs.
Tip: Prioritize finding books written by Black authors. Purchasing their books can be an excellent way to honor Black history.
#5 Shop Black-Owned Businesses
Another way to show your support? Dedicate your spending power to some of the amazing Black-owned businesses in your area. Regardless of what you're shopping for, you're bound to find a Black-owned business that can provide.
See if your city has its own listing of businesses founded, owned, and led by Black entrepreneurs. You can also search through websites like the Black Business List and Support Black Owned, which allow you to sort by category and location to find a business that suits your needs.
#6 Join a Celebration
This year, the Association for the Study of African American Life and History is holding a month-long virtual festival full of events you can join to share in the commemoration of Black History Month. This festival includes just about every type of programming you could wish for, including:
Author book talks

Panel discussions

Lectures
And don't forget—you can always plan your own celebration. Gather some friends and host a reading of poetry by Black writers or organize a marathon of films documenting Black history.
Make a Broader Impact with Puzzle Pieces Marketing
However you decide to honor Black History Month, don't forget the purpose: to remember and celebrate the achievements of those who came before us and to educate ourselves on all the work we have yet to do.
At Puzzle Pieces Marketing, we're always looking for ways to uplift and support the diverse communities we live in. That's why we've made it our mission to amplify the voices of nonprofits and brands working to make this world a better place. We don't just talk about it, we ARE about it!
Connect with us to learn how we can support the incredible work that you do. 
Sources: 
GuideStar. https://www.guidestar.org/ 
Great Nonprofits. https://greatnonprofits.org/ 
Association for the Study of African American Life and History. Black History Themes. 
https://asalh.org/black-history-themes/ 
Black Women for Wellness. Volunteer. https://www.bwwla.org/volunteer-with-us/ 
Black Mental Health Alliance. Volunteer Opportunities. https://blackmentalhealth.com/volunteer-opportunties/
Black Women's Health Imperative. Take Action. https://bwhi.org/take-action/ 
National Museum of African American History & Culture. Upcoming Events. 
https://nmaahc.si.edu/events#upcoming-events 
Black Business List. Find a Black Business. https://www.blackbusinesslist.com/find-a-black-business.html  
Support Black Owned. https://www.supportblackowned.com/ 
Association for the Study of African American Life and History. Black History Month Virtual Festival.  https://asalh.org/festival/