SEO for Nonprofits | Why it's Worth Investing
To accomplish its philanthropic aims, a nonprofit depends on a steady stream of external support in terms of both cash flow and manpower.
Money fuels the mission. People carry it out.
But to acquire these valuable resources, charities must be constantly fundraising and enlist volunteers. And for that, few digital strategies are more impactful than search engine optimization (SEO) for nonprofits.
What Is Nonprofit SEO?

Search engine optimization for nonprofits is the marketing practice of tinkering and toying with your website so that it more closely aligns with the Google search algorithm.
Its methodology is simple—the better the SEO, the higher your website appears in relevant search results. And the higher your nonprofit's website appears on search, the more likely it'll be clicked on, with more than 25% of all clicks going to the first result1.
But what are the essential aspects of SEO nonprofit strategy? They include: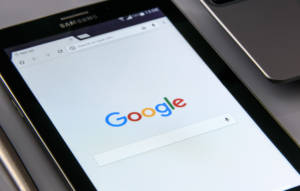 SEO keywords for nonprofits – Nonprofit SEO keywords are the fuel that makes the Google algorithm purr. Nonprofits must identify and then focus on including the top keywords throughout all of their content—especially long-tail keywords—that users are most likely to search for.
High-quality content – The content on a philanthropy's web page and blog are important from both an SEO and user engagement perspective. Nonprofits that excel at SEO tend to regularly produce a steady stream of diverse content that provides value to the reader, such as articles, testimonials, infographics, event recaps, webinars, and so on. Done right, it allows an organization to connect with its audience and share its mission, especially when the content demonstrates expertise, authoritativeness, and trustworthiness (EAT).
On-page optimization – There are various factors that Google uses to interpret and then rank a website. While these algorithms are incredibly complex and intuitive on their own merit, nonprofits can and should deploy on-page optimizations within the website to make it easier for the algorithm to understand the content. This includes:
Title tags
Meta descriptions
Headers
Alt-image text
Content layout
Scannability
Internal and outbound linking
On-page user experience – Does your site load fast? Is it easy to navigate? Is it mobile-friendly? Google wants to not only connect the searcher with their query but also provide an enjoyable experience as they peruse your website. A well-designed website improves user retention, dwell rates, and conversion rates.
Local reach – If you operate locally, you can literally put your organization on the map with a Google My Business listing. By verifying your address and contact information and then building out your profile, you'll make it easier for people in your neighborhood to discover, volunteer, and contribute.
Social media – Your social channels are amongst the most powerful weapons in your outreach arsenal. Harnessed properly, you can leverage social platforms to share your mission, post about upcoming initiatives, solicit donations, and drive traffic to your website.
Why Should Nonprofits Invest in SEO?
SEO is not an overnight fix for nonprofits. It may take months before the seeds take root and your efforts bear juicy, traffic-worthy fruit. But, plowing the SEO field is a worthwhile endeavor.
Here are a few reasons to consider why you should optimize your website:
Enables you to compete against larger nonprofits – You may not have the same operating budget as a multinational nonprofit, but a well-tailored website and search engine optimized content can help to level the playing field (and maybe even hit a home run).
Helps donors and volunteers find you – In 2020, online giving increased by 20.7%, with more than 13%3 of all funds raised originating from online donations. And it's unlikely that the trend reverses course. Knowing this, smaller nonprofits can capitalize on the growing revenue source by making themselves more discoverable via SEO.
Improves networking – External linking is a critical part of any SEO strategy. By carefully selecting and linking to other organizations that share your goals, you can open doors and start conversations about partnerships.
Gathering local attention – As mentioned, focusing on local SEO can help you become more recognizable within your local community. When that happens, it's easier for people to discover and contribute to the cause—whether through their time or money.
Start Your SEO Campaign Today
If you haven't started optimizing your nonprofit website for search, there's no time to waste. Start now! Remember, it can take a while for your SEO efforts to shift the needle.
But by investing today, you'll position your nonprofit for long-term success.
Don't know where to begin?
At Puzzle Pieces Marketing, we can build an SEO strategy that's curated for your nonprofit. This will include an SEO audit, keyword research, content creation, link building, on-page optimization, and more.
Are you ready to get optimized? Let's chat.
Sources: