MISFITS ARE 
the best fits
Puzzle Pieces is the uncorporate solution to your marketing puzzles. Our campaign strategy meetings feel more like family dinners. Because we are a family. That's what happens when you start with two co-owners who are married. You get people who care about each other and their clients. You get people with a personal stake in achieving your goals. You get team members who know your brand inside out — not senior managers who've never heard of you because you're not a top client.
PRESIDENT & FOUNDER
Angel Mason Broadus
As I look at what we have accomplished over the years since I founded Puzzle Pieces in 2009, I'm extremely proud of what we've achieved and even more excited about our promising future. I am so grateful for the people that I get to work with every day. Along with our experience, creativity, and commitment; one of our most important assets is the character and passion of our team, AND…we have a lot of it here at Puzzle Pieces. This is what sets us apart and helps us establish in-depth and lasting relationships with our clients.
VICE PRESIDENT
Kristine MASON Broadus
Kristine is an avid animal and human rights activist, has two rescue dogs, and is a dedicated vegetarian. In her free time, she LOVES spending time with the people she loves, going to the gym, making people laugh, cheering on several sports teams (Rock Chalk Jayhawk), investing in the stock market, putting a smile on her perfect wife's face, and making sure people realize that, yes, these are, in fact, her real teeth.
"Success isn't just about what you accomplish in your life;

it's about what you inspire others to do."
"Success isn't just about what you accomplish in your life;

it's about what you inspire others to do."
THE PERFECT MISFITS FOR YOUR MARKETING
meet our team & get to know us a little better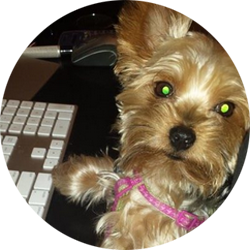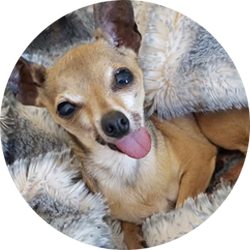 misChief coordinator
teenie