How to Use Your Company Culture to Write Great Content
Your brand content starts with you — the brand. Everyone involved in your brand and its culture will influence the kind of content you produce. Getting your team involved starts with ensuring everyone is on the same page, so they can discuss and speak for your business through a variety of channels.
Every email your business sends should be treated like a piece of content. It should reflect the tone of voice you want to project. Your employees are your experts and your best resource. They all have skills you can harness to create interesting content. The way your employees talk and write about your company will affect how your brand is perceived by your audience. It must be genuine and consistent. Get your culture right and great content will follow.
Understand your purpose and communicate it
Start by creating brand-focused content such as your company mantra, brand guidelines, messaging and tone of voice documents. Get everyone involved in the process: not necessarily in the writing the final copy – your marketing team should take the lead on this – but in forming the overall message. Hold a session where everyone has a chance to offer their input. Incorporate different teams and departments in the process of defining purpose; gamify the process by hosting contests, and get the usually quiet ones involved with the help of fun tools like slogan makers (it's amazing what people can come up with once they are given license to be creative). Have fun with it and see what you can create together. Then, produce a branded internal document that everyone can go to for guidance; a document that everyone has played a key part in creating. It's a great way to achieve employee buy-in and define content strategy from within your organization.
From here, you can start creating a content strategy that encompasses lots of rich content in a variety of formats, such as blog posts, graphics, and video.
Break it down into key areas 
Web content
Your website is much like a shop window. It's where your customers may first come across you and discover your products or services. Your web content forms the outward projection of everyone in the company and the skills that make it what it is.
Talk about what you do with authenticity. Your brand voice can be your ultimate competitive advantage. Whether you're a B2B enterprise or an ecommerce startup, there's nothing like a good brand story to set the wheels in motion. Find your unique voice and nurture it — your culture is your golden egg.
Email 
Use newsletters to communicate with both your customers and your employees. Make sure everything that goes out externally is also shared with the team. Encourage feedback and engagement from within and share your success stories holistically with company-wide involvement.
Tell stories about your employees, feature blog posts, share events and company activities and be a valuable source of information for customers. Offer a glimpse of the great brand you are and your audience will want a piece of it.
Events and activities
If your company holds employee activity days or internal events, use these as an opportunity to document the great things you do together. Get out the camera and start recording – capture the moments that showcase your brand attitude and weave them into your content marketing strategy.
For example, if you genuinely care about charitable causes, get involved and make this part of your brand culture. Make sure all these efforts genuinely reflect your culture and aren't just part of a scheme to collect public brownie points. Gimmicks are transparent and ultimately only destroy credibility.
Social media marketing
Social media is a great way to show off your company culture and generate engagement. Happy snaps of company life meshed with conversations between followers and influencers help to create a platform for growth. Ideas for content creation can be sparked via social media, as well as enabling content to be shared and re-imagined in different ways. Your company culture should shine through, and by actively seeking input from your employees and empowering them to speak through these channels, you can help to proliferate content creation throughout all your marketing funnels.
Make the most of your Instagram, Pinterest, Twitter accounts – whichever you use as part of your marketing strategy – and allow everyone to be the face of your brand by posting on them according to your guidelines. Do make sure there is centralized control for brand safety – after all, you don't want a drunken Christmas song caught on tape. But do encourage your team to be involved in regularly creating and posting content that reflects your brand culture.
Blogs and written resources 
Blogs and other written resources (such as whitepapers) are blank canvasses for you to show off what you do best. If everyone in the company was asked to contribute one thing they wanted to share, you've already got a mezze of engaging words, pictures and sounds that add flavor to the customer's journey.
Appoint an Editor or Head of Marketing who is in control of making sure that everything is published within your guidelines. But don't neglect your biggest asset. Your employees are your storytellers; they all have interesting things to say and great insights into the company that you might not hear from them everyday.
Imagery and videos
Your company culture is made up of people with disparate backgrounds and skillsets. Use all this to your advantage and get creative. Produce videos that reinforce your brand's personality and be as visual as you can. Including design elements within your written copy also gives context and makes your content more memorable. Always consider your ethos in content output and look at what elements you can amplify with a bit of clever tweaking.
Internal communication and empowering from within
Intranet is a rather despicable word. It has CEOs turning their noses up and finance directors running for the hills. Whatever you use to engage your workforce from within, make sure you do just that — use it.
Internal communications are invaluable for testing ideas and talking openly about projects, products and iterations. Use them as a positive means to have discussions that lead to great content. Your employees' questions may be the same questions your customers have. Start with them, help them to understand and be part of the decision-making engine. Find out about individuals: their hobbies, likes and dislikes, and weave these stories into your brand identity.
Identify the strengths of your team and encourage everyone to collaborate on projects. Not everyone is a natural writer, but everyone is a thinker and a creator. Listen and interpret the brand from within and your customers will find your honesty too appealing to ignore.
Giving your employees ownership of how your brand is communicated is empowering. It's a strategy that creates brand champions and ensures your content is always a true reflection of who you are. Be proud of your people and they'll be proud of your brand and great ambassadors of it. Be the story you want to tell.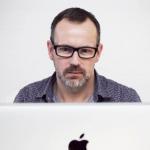 Patrick Foster, ecommerce entrepreneur & coach
I geek out over all things marketing and am passionate about helping ecommerce entrepreneurs get the best out of their content strategies.