In order to be a successful company in the digital age, it is not enough to see profits every quarter. CEOs are being held to a higher standard. They have to stand for something – a cause that cannot be assigned a dollar amount.
Buy One, Give One
One way for companies to become socially responsible is to employ the buy-one-give-one (BOGO) business model. With a BOGO business, a company donates an item for every one of their products sold. This model is effective because companies are still able to turn a profit while, at the same time, supporting a cause. Another benefit is customers are left feeling like they made a positive difference, making it more likely they will become loyal to the company and make frequent, repeat purchases.
One example is TOMS. Many credit the shoe wear company with pioneering the BOGO business model.  For every pair of shoes TOMS sells, the company donates a pair to a child in developing countries. TOMS eventually expanded its production to include eye wear. With every sunglasses purchase, TOMS provides a person in need with a full eye exam by trained medical professionals and any necessary treatment. The company is able to pull on the heartstrings of potential buyers that want to help those less fortunate.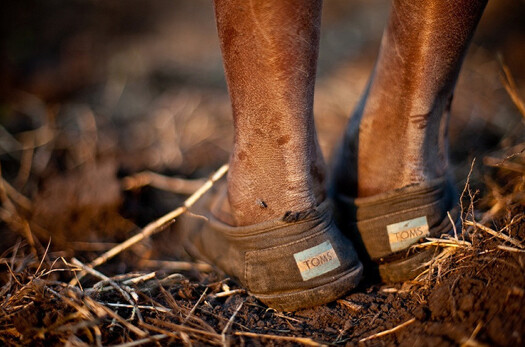 Donate a Portion of Profits
An alternative to the BOGO business model is to donate a portion of a company's profits to a certain cause or charity. This is the most common way companies engage in socially responsible behavior – and there is a reason why. Implementing a donation program as part of a business model contributes to revenue increases, attracts and retains customers, and gives the company a good standing within the community. Consumers are looking for an emotional connection with companies. They especially want to connect with a company that supports a cause that is relevant to them personally.
Employee Volunteerism
It is important for companies to create an environment that allows employees to take pride in the work they are doing. Doing so benefits the company in employee retention and employee recruitment. Employee volunteerism also creates a positive public image by getting involved with the community and building relationships.