Check out our new look! Here, at Puzzle Pieces Marketing we are always adapting to our audience and staying current. We invite you to explore our website to view our new updates, especially our logo!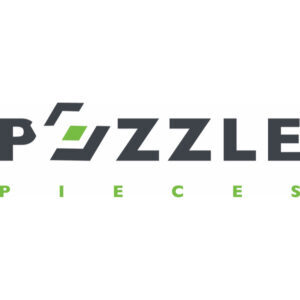 We want to give you 10% off your service with us!
We are beyond excited to share our special offer with you! Our relationships with our clients are very meaningful to us and to prove that we are launching a referral program. We want to give you 10% off of our services! In addition, we are always eager to create new relationships through our services. How does this promotion work? — When you refer a friend to Puzzle Pieces Marketing and we fully complete their service, you will receive 10% off of your own service with us. Another benefit from our referral program is you can choose your reward for successfully complete the referral process. You may choose to receive 10% off of your next service, give 10% to the San Diego Humane Society, or get the best of both worlds and split your reward between these two options! Do you need a service in the future? No problem! We will give you $100 now for each successful referral you provide!  
We are Puzzle Pieces!
We create marketing planning, branding, content marketing, public relations, website design, social media marketing, and SEO solutions that are unlike any corporate approach!
Meet our partner… The San Diego Humane Society
We passionately cultivate relations with Nonprofit Organizations throughout San Diego and the San Diego Humane Society is one of them! Our partnership with The San Diego Humane Society is quite fitting, you see Puzzle Pieces Marketing is unlike the typical Marketing firm because we tailor the services that we specialize in uniquely for each client we conduct work with. Our desires include creating long lasting solutions and providing the most efficient way to reach your targeted clients. Our firm is notorious for thinking outside the box and approaching client bases in a creative form that fits our client's' needs. Therefore, we are not your typical marketing firm just like an animal shelter is not your typical pet store, but we like to think that both have more substantial benefits than the alternatives.
Based off of our experience, we believe MisFits make the best fits! We hope to bring awareness that every animal deserves a great home where they can fit in! Our client's prefer our limitless services, which make us stand out! Similarly to these MisFits, we are more fun!