Puzzle Pieces Marketing is assembling its newest puzzle – but this time, we're building one for ourselves! Our new puzzle includes new pieces like a complete rebranding, a new logo and website, and a revitalized and innovative marketing campaign meant to show it all off!
Puzzle Pieces wants to present a more personal side of our company and a rebranding program can really show our true colors. Our new brand will feature adorable animals doing things they shouldn't – and doing them well, I might add. Who does that remind you of??? We are anxiously awaiting our chance to show you that "misfits are the best fits!"
Along with that, we felt that our old logo was just a little too "in-the-box" for us, so we threw it out – along with the box – in favor of something a little more us.

Our new logo really captures how we view situations creatively and uniquely. Instead of a generic puzzle piece, we opted to be innovative and came up with a puzzle of a logo that truly shows our vision. 
In conjunction with our new logo, Puzzle Pieces has completely redesigned its website. We teamed up with the San Diego Humane Society to take their "misfits" and show how they are the best fit for our new site. The new website shows how we aren't afraid to unleash our inner "party animal" for the good of our clients.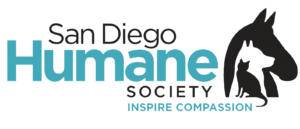 Puzzle Pieces is also re-dipping its toes into marketing by creating a uniquely "us" marketing campaign. Instead of our traditional technique of talking with people (who would have thought?), we are planning on embarking on a campaign that will spread our message far and wide.
Lastly, but certainly not least, our new social media presence will really show that we are not like other companies. Instead of bland posts, generic pictures, and blatantly obvious plugs, Puzzle Pieces will be the social media profile you can't help getting lost in! Filled with intriguing articles, vivid pictures, and updates that can't be missed, Puzzle Pieces' social media will keep you coming back for more!
As our new puzzle comes more into focus, we hope that you can see that this puzzle is unlike any other you've seen before. At Puzzle Pieces Marketing, we believe that misfits make the best fits, and that this puzzle is comprised entirely of the best fits imaginable! Click here to learn more about our newly unveiled referral program!