Puzzle Pieces Marketing will head the promotion of the Vista Strawberry Festival for the sixth consecutive year.
SAN DIEGO, CA – February 23, 2017 – Puzzle Pieces Marketing, LLC. is honored to be chosen by the Vista Chamber of Commerce to provide PR and Event Promotion Services at the 2017 Vista Strawberry Festival for the sixth year in a row. The Annual Vista Strawberry Festival is sponsored by the Tri-City Medical Center and is expected to draw more than 100,000 individuals to the festivities.
The 2017 Strawberry Festival will officially begin with the Strawberry Festival Runs through Historic Downtown Vista at 6:45 AM on Sunday, May 28, 2017. " We are honored the Vista Chamber of Commerce selected us as the PR agency for their annual Strawberry Festival. Puzzle Pieces Marketing is excited to promote and participate in this fun family event," said Angel Mason Broadus, President of Puzzle Pieces Marketing.
The Vista Strawberry Festival is the Chamber's signature event of the year. It will be a day full of exciting activities, delicious food, and endless fun. It is also a great opportunity to support the local Vista businesses. This year's Strawberry Festival will include countless contests, pie-eating, carnival rides, music, and much more! For more information, please visit the Strawberry Festival website at https://www.vistastrawberryfest.com.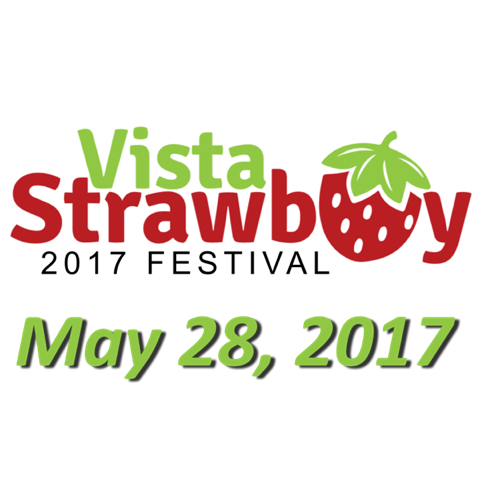 About Puzzle Pieces Marketing
Puzzle Pieces Marketing, LLC. is a San Diego-based marketing and public relations firm offering comprehensive marketing services in the areas of Strategic Planning, Online Marketing, and Creative Design.
Focusing on integrated marketing where every method works together across both traditional and non-traditional marketing channels, Puzzle Pieces Marketing uses a variety of marketing techniques to deliver measurable results.
To learn more, visit PuzzlePiecesMarketing.com or contact them at (858) 848-6584. You can also find them on Facebook, Instagram, LinkedIn, Google+ and Twitter