SAN DIEGO, CA – May 16, 2018 – Puzzle Pieces Marketing today announced the signing of their newest client, The San Diego Mediator. The San Diego Mediator provides mediation services to help resolve disputes outside of court. Mediation can save both time and money, while also helping to resolve problems without unnecessary conflict.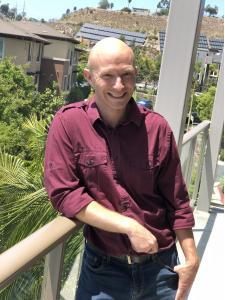 Our growth in clients over the past few months shows the expanding demand for Marketing and Public relations services," said Angel Mason Broadus, President of Puzzle Pieces Marketing. "Most companies now know that they need to spend money on marketing and that small and mid-sized businesses can effectively market, attract, and retain customers by deploying cost-effective and targeted marketing solutions."
Puzzle Pieces Marketing will create a marketing strategy for The San Diego Mediator that will attract and retain a growing base of satisfied customers with proper brand positioning and messaging.
"I look forward to working with members of the Puzzle Pieces Marketing team to help create strategies that will assist me in marketing my business in such a way that will allow me to have a positive impact on my community," said Gary Scott, Founder and Senior Mediator of The San Diego Mediator.
Visit https://www.sandiegomediator.com to learn more about The San Diego Mediator.
About Puzzle Pieces Marketing
Puzzle Pieces is a San Diego-based marketing and public relations firm offering comprehensive services in the areas of Strategic Planning, Digital Marketing, and Creative Design.
Focusing on social good and providing services that benefit our community as a whole, we work primarily with nonprofits and small businesses to develop strategies that inspire action. Our purpose is to develop marketing and PR campaigns that support organizations in increasing their supporter base, improving their overall brand footprint, and collaborate with them to develop, launch and sustain profitable campaigns.
It is our mission to find what is unique and different about an organization's brand and use their talents to help them benefit from that uniqueness.
To learn more, visit PuzzlePiecesMarketing.com or contact them at (858) 848-6584. You can also find them on Facebook, Instagram, LinkedIn, Google+ and Twitter