SAN DIEGO, CA – October 1, 2018 – Puzzle Pieces Marketing is excited to announce our newest client, Cat & Craft Cafe.
We will be meticulously working on building up Cat & Craft's brand by extending our knowledge and services to help them become well integrated into San Diego's community. The owner, Caroline Vaught, is devoting her life to help cats find their forever homes & anticipating opening in January 2019.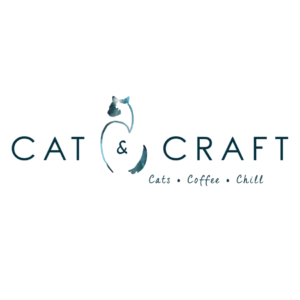 "I am thrilled to be working with Puzzle Pieces Marketing to help the Cat & Craft team reach its full potential. I trust that they will do an amazing job to support us and increase our brand awareness in San Diego County," said Vaught.
Vaught walked away from 15 years of working a corporate job to start Cat & Craft. The Cafe is a foster lounge and coffee shop where people can experience enriching interactions with adoptable cats and kittens in a comfortable and cage-free environment. The adoptable cats come from Love Your Feral Felines (LYFF). For more information about Cat & Craft Cafe, please visit catandcraftcafe.com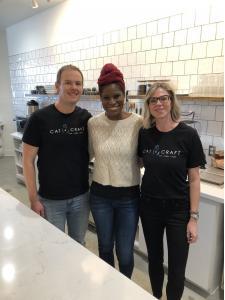 About Puzzle Pieces Marketing 
Puzzle Pieces is a San Diego-based marketing and public relations firm offering comprehensive services in the areas of Strategic Planning, Digital Marketing, and Creative Design.
Focusing on social good and providing services that benefit our community as a whole, we work primarily with nonprofits and small businesses to develop strategies that inspire action. Our purpose is to develop marketing and PR campaigns that support organizations in increasing their supporter base, improving their overall brand footprint, and collaborate with them to develop, launch and sustain profitable campaigns.
It is our mission to find what is unique and different about an organization's brand and use their talents to help them benefit from that uniqueness.