WEB DESIGN / DEVELOPMENT


ballington academy
Ballington Academy charter school offers free public charter schools with a TK-6th school location in El Centro and TK-5th location in San Bernardino.
Their school has an innovative educational experience for students. They take a hands-on, project-based approach to teaching science, technology, engineering, arts, and mathematics (STEAM).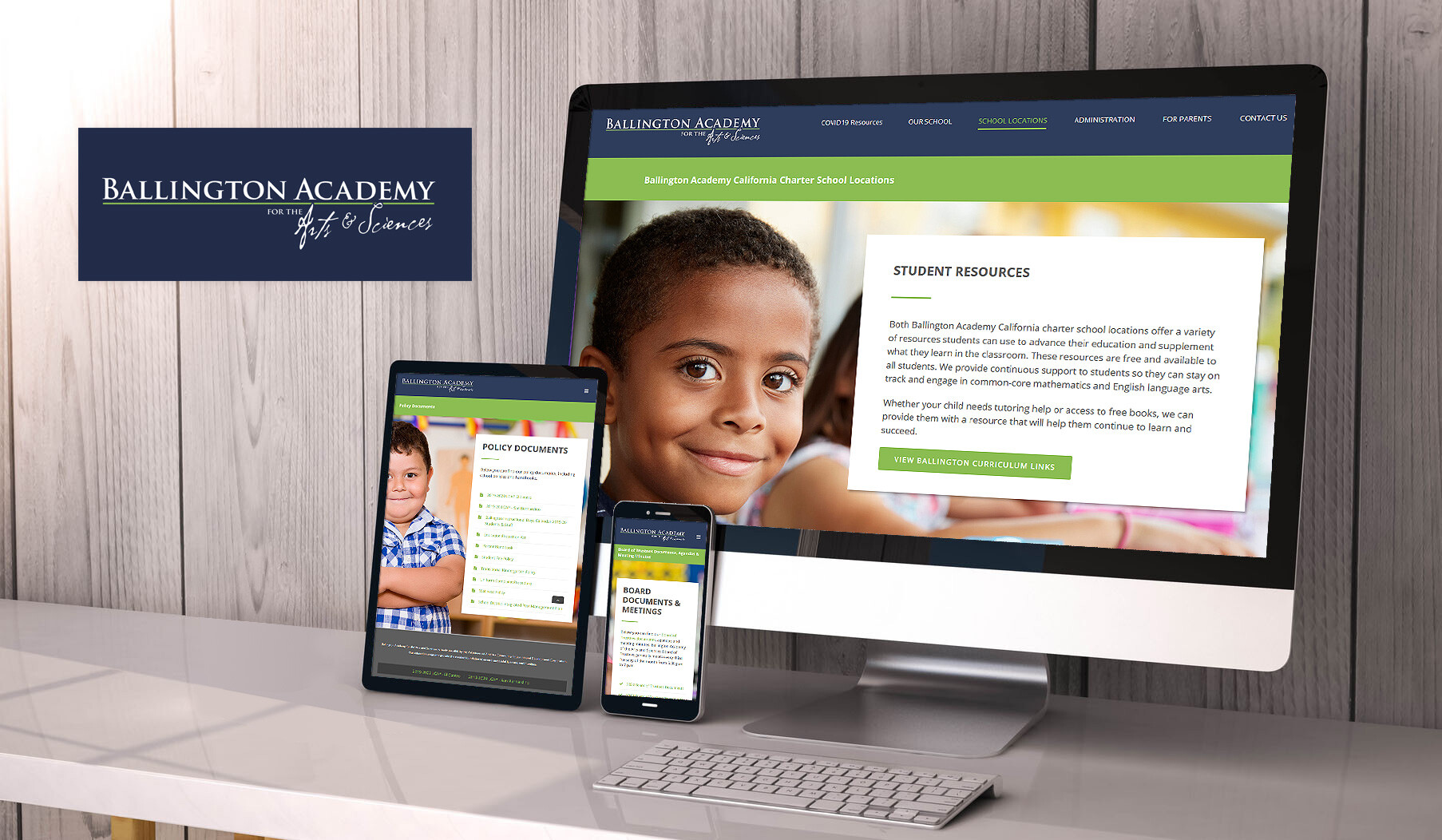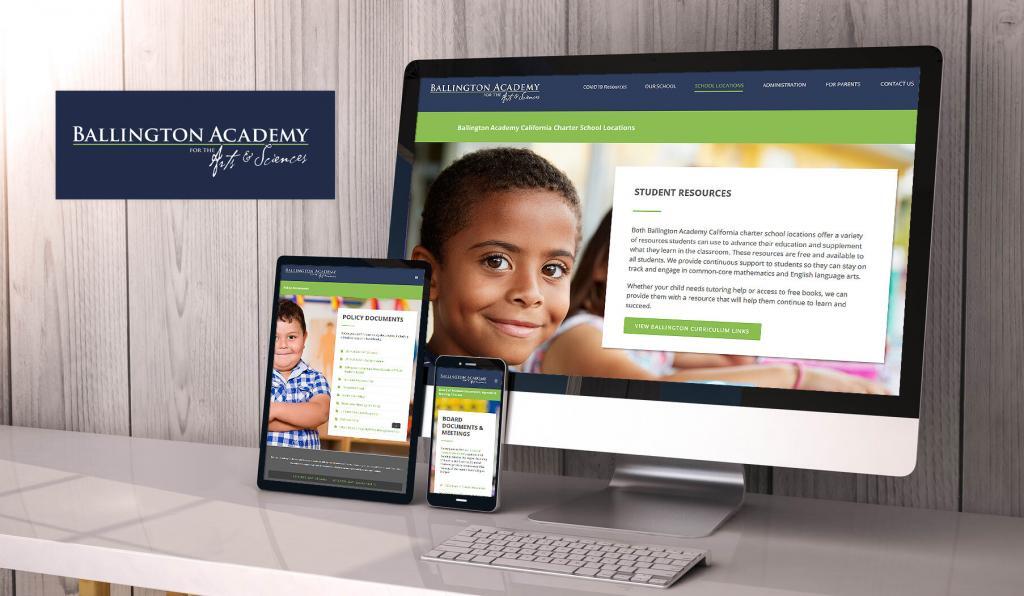 VIDEO PRODUCTION
visual storytelling

During COVID-19, Ballington Academy San Bernardino was seeking renewal of their charter school certification. We had the opportunity to partner with them to produce a video that they would use to promote the school. As a result of COVID-19 social distancing guidelines, the recertification process needed to be conducted virtually, so our team had to pivot quickly and produce the video in a very short timeframe. The meticulous work done and time invested resulted in setting an above and beyond standard for what a successful virtual recertification process looks like. The Los Angeles region of the California Charter School Association (CCSA) has been using the video we produced as an example of best practices for charters going through renewals this year.
CCSA has shared it with all charter schools in the entire state that are renewing this year! Many schools are replicating the model for virtual renewal. Our client has stated that they saw this as tremendously flattering, and a validation that they are continuing to do excellent work, using best practices.
Our team of designers interpreted their brand characteristics in a more
visual way and developed graphic design elements like updated brand guidelines, colors and typefaces brand stylescapes, other design elements to ensure that all parties use the brand elements consistently.
Planned their digital marketing content on all of their social media platforms to keep their marketing on message. Engaged and interacted with social media audience to increase engagement within their target audiences.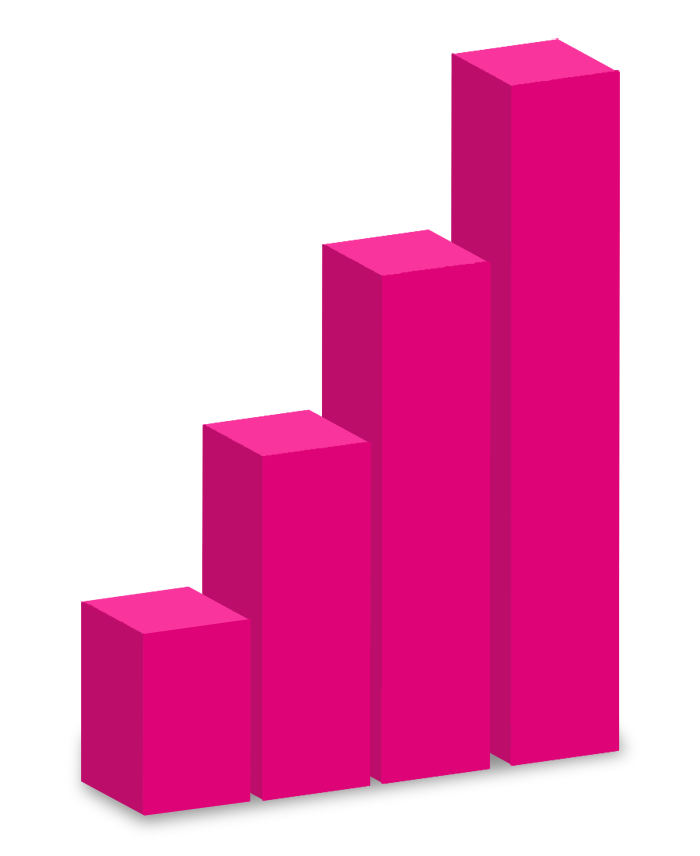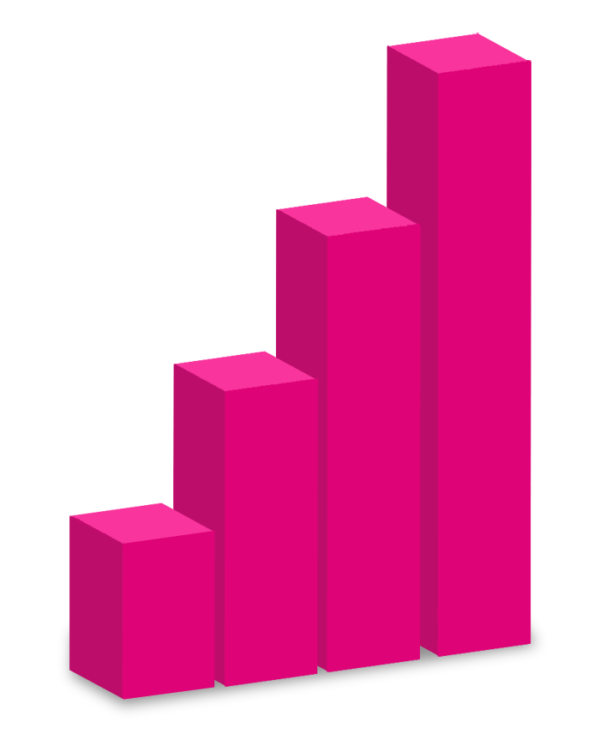 SEARCH ENGINE
optimization
Optimized website content, conducted keyword research, and wrote blog articles to improve search engine ranking results.