Google AdWords recently announced an additional avenue for connecting customers with the latest holiday deals. This new feature introduces a brand new ad format in which relevant sale notifications are delivered directly to potential customers via text message. The system runs via an opt-in basis where promotional messages are specific to and tailored towards products for which a user has expressed direct interest.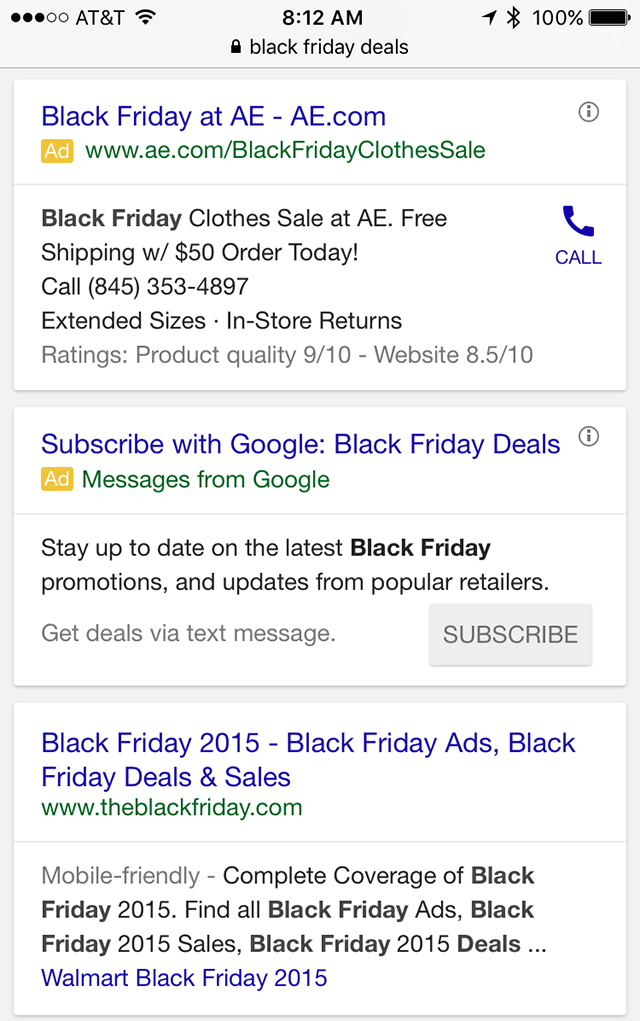 Click here to learn more. 
To test it out, just text "JOIN" to one of the following phone numbers to check out cool holiday deals when they start to post later this month:
For Black Friday – 847-904-0608
For Cyber Monday – 847-906-8958
For Holiday deals – 847-904-0596
Here is a screenshot. 

Contact us today and let us help you get started on your holiday Google Adwords campaign.