Things You Need To Know To Manage a Remote Team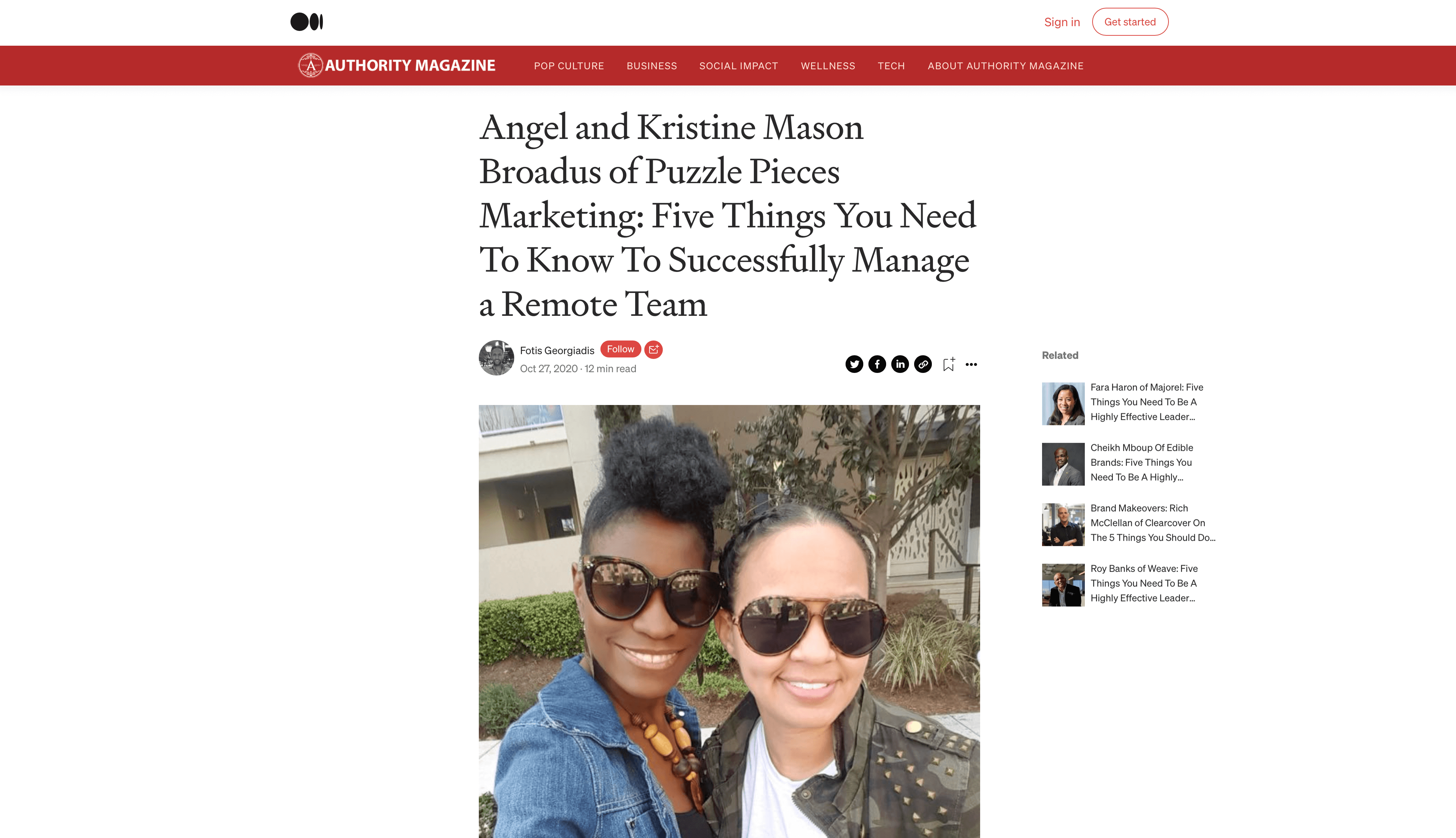 We were interviewed by Authority Magazine (a Medium publication), which is devoted to sharing interesting features through in-depth interview to draw out stories that are both empowering and actionable. They focus on authorities in Business, Pop Culture, Wellness, Social Impact, and Tech.
Read about how we successfully manage a remote team before and throughout the pandemic keep the lines of communication open between our team and our clients. Thank you Authority Magazine for giving us the opportunity to share our knowledge and expertise.