#BELLATV Gets To Know Angel and Kristine Mason Broadus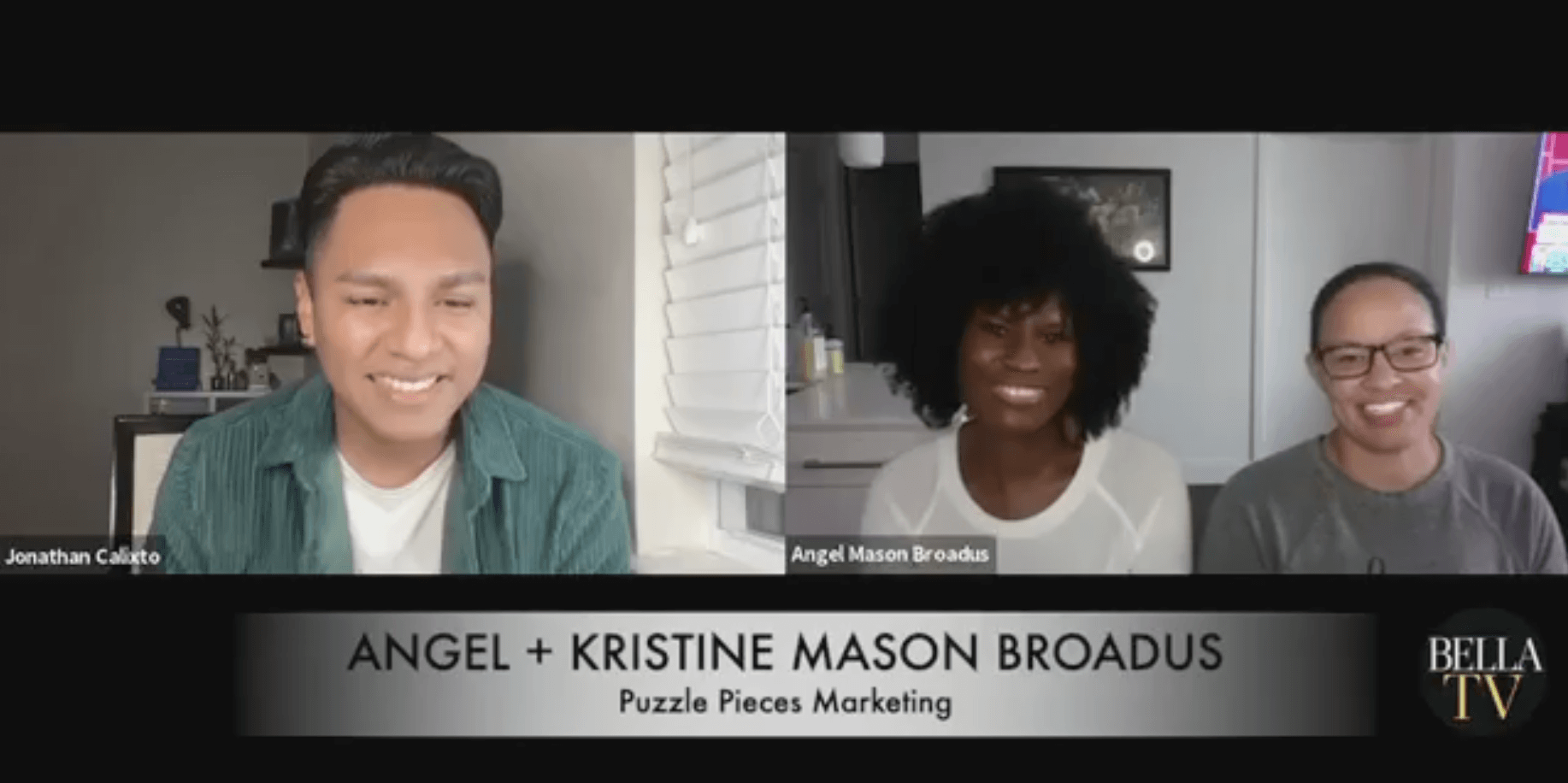 We're excited to share coverage of Angel and Kristine being interviewed by Jonathan Calixto of BELLA Magazine for their Bella TV – Bella Make it Work Series. The episode titled "Helping Amplify The Mission Of Nonprofits." highlights the Puzzle Pieces brand story and mission.
BELLA Magazine is a national lifestyle publication offering a curated guide to fashion, beauty, health, philanthropy, arts and culture, cuisine, celebrities, and entertainment.
You can watch the episode on Facebook and their website.