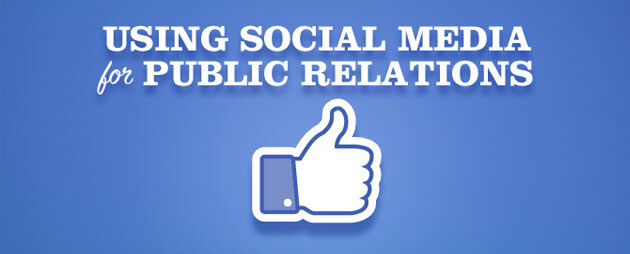 Planning and carrying out an effective PR campaign is not easy. It takes a lot more than a few posts on Facebook, some Tweets, plus calls to your local newspaper to grow brand awareness, drive traffic to the company website, and increase sales. The effective use of social media can support and complement your PR efforts. A sound social media strategy is essential if a business wants to seriously grow and expand. Here are some of the tips on how you can use social media to enhance your PR efforts:
Look at What Your Target Audience is Thinking and Doing
By using Facebook and Twitter to research your target audience you can gain real insight into their likes, dislikes and interests. You can often uncover common personality traits among your demographic that can help you in shaping your marketing strategy to specifically meet the needs of your audience. The more you do this, the more likely your audience will respond to your message. This doesn't have to be a massive undertaking, something as basic as a Twitter or Facebook search can reveal some highly beneficial information about your audience.
Cultivate Relationships
It seems as if everyone, including key decision makers and influencers, are active on social media, which means that this can be a very useful tool in fostering relationships with the major thought leaders in your niche, or media mavens covering what's relevant to your audience and your brand. Read what influencers are posting, and don't be shy about sharing and retweeting their content if you find it has value. Make a point of conversing with reporters on Twitter, letting them know you liked an article they wrote. You can even mention something you're working on. This opens the door for you to approach them down the road with something you think they would like. Keep these doors open for future opportunities.
Content Can Be Used for Outreach
Reporters these days are busier than ever. Their email is packed every day all day long. This makes it hard to cut through all the clutter. By tweeting them with an opportunity, you are putting yourself on their radar. This keeps communication to a minimum, which is something most reporters appreciate.
Be Consistent
By being consistent across all your social media marketing channels you build brand identity and recognition. This works to reinforce your message and creates credibility. By consistently incorporating your narrative into all social media posts, you establish a consistent brand presence. This enables you to reinforce a consistent message, which is tied into your brand identity.
Social media works hand in hand with public relations, and together they can enhance any marketing strategy being implemented. The goal of any brand is to have a deep understanding of their audience and be able to engage with them in a meaningful way so that brand recognition and loyalty builds. Social media in conjunction with PR might be the missing ingredient you're seeking.
There are many ways you can leverage social media to enhance your PR campaign. Can you think of one you like and why?