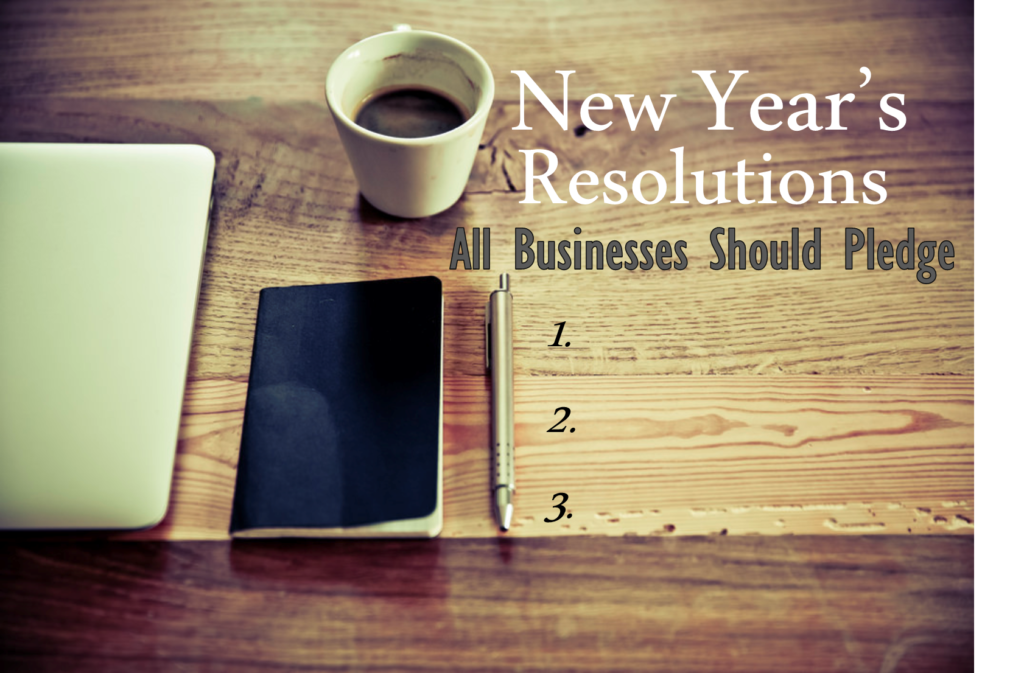 The new year is here, but is your marketing plan ready for the year to come? New Year's resolutions are designed to help you increase your business success in the new year. If you apply these New Year's resolutions throughout the year, you'll be able to focus your efforts and help achieve the success you deserve!
1) Make your marketing part of your  weekly activities
Allocate time each week in your schedule to review, modify, and plan. This will help you stay focused, keep on track and avoid making costly mistakes.
2) Blog consistently
You can't expect to see results and increase your views and leads if you're blogging every few months. It must be done consistently to see results. Make a commitment to blogging consistently this year. It doesn't matter if you publish a blog every week or every day. What matters is that you pick a frequency and stick to it.
3) Update Your Social Media and Marketing Strategies
Evaluate your social media strategies to determine what isn't working for you, what's still working, and what might work that you haven't tried. Now is the time to review your social media profiles, your activity, and look at the results from the past year. Take a hard look at what worked and what didn't. It might be beneficial to keep your strategy the same but, if you're looking to tightening up expenses, your social media strategy is a good place to start.
4) Become a member of a new networking group or business organization
Networking helps open doors and gives you the ability to connect with and to talk to highly influential people with whom you wouldn't necessarily be able to interact. Putting forth the effort to be a part of an active networking group or business organization can help revitalize you and your business, as well as, help increase exposure. With a motivated and active group of business owners, there comes plenty of new opportunities!
5) Volunteer and give back to your community
Make a New Year's resolution to find an organization that supports a cause that matters to you, and make this the year that you volunteer for or donate to them. Serve on a committee, coach, volunteer your services, or contribute regular monetary gifts to those organizations that are trying to improve the lives of the people in your community.

6) Consistently be promoting your business
The most successful companies never stop marketing. However, too often in small businesses, marketing and promoting your business falls to the bottom of your list of priorities. If you want to attract new customers, you have to make marketing a priority.
If your company currently has a busy staff, lots of work, and customers are pleased with your services, then you've successfully achieved a key milestone in the life of your business. However, this isn't the end of the journey. This is just the beginning and marketing should a constant activity throughout the year and at every step you take.
If you need some help developing your strategy, make a New Year's resolution to hire a marketing expert and devote time and resources to creating a marketing plan.