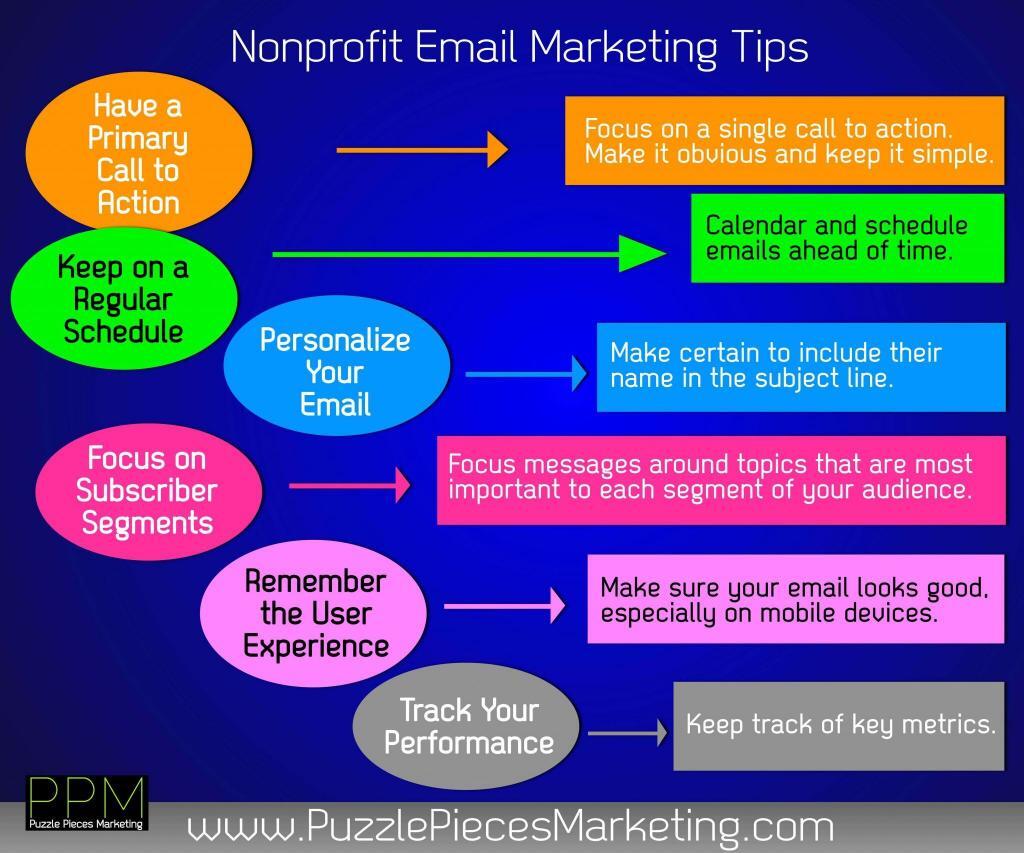 Have a Primary Call to Action
Focus on a single call to action in your email, make it obvious and keep it simple. What is the one thing you want people to do with your email?  You only have a few seconds to capture people's attention and to get them to take action. Put your call to action front and center and don't waste time getting to the point.
Keep on a Regular Schedule
The best way to make sure your organization is sending messages regularly is to calendar and schedule emails ahead of time each quarter. You may have to adjust deadlines, but if they are calendared, you have a method of holding yourself accountable.
Personalize Your Email
The most effective content is personalized to the reader. Make certain to include their name in the subject line.  Try to incorporate any information that relates to their behavior or donations you have on record.
Focus on Subscriber Segments
Find out which causes and interests are the most important to each segment of your audience and focus messages around those topics.
For example, send a follow up email to let a donor know how their money is being used. Remain engaged with your donors so you can inspire them to do more. Include photos of real people and projects that have benefitted from their donations to make your interactions even more personal.
Remember the User Experience
Make sure your email looks good and is appealing. Don't forget to take into consideration that 65% of all emails get opened on a mobile.
Provide plenty of white space
Keep links spaced apart and easy to access with a small touch screen
Test email load times and keep them short
Track Your Performance
To optimize the performance of your email, you need to keep track of the key metrics. We strongly recommend tracking the following elements:
Open Rate: Percentage of people who received your email and opened it
Click-Through Rate: Percentage of people who clicked on a link within your email.
Subscription Growth: Determines if your list of supporters and donors are increasing