It's that time of year again! This holiday season, more people will be shopping and buying online than ever before. Online store sales will sky rocket, but not without many consumers doing their research and reading reviews. If you are like us, you probably read reviews or ask someone you trust if a certain brand is worth the money being spent. As online consumers, we search when we are in buying mode and are enticed by those 4-5 star reviews making us feel comfortable enough to make a purchase. As business owners, we can't deny that reviews directly affect your reputation, in turn, directly affecting your revenue. So, let's look at how your business can beat the bad reviews or, at the very least, address them correctly and promptly.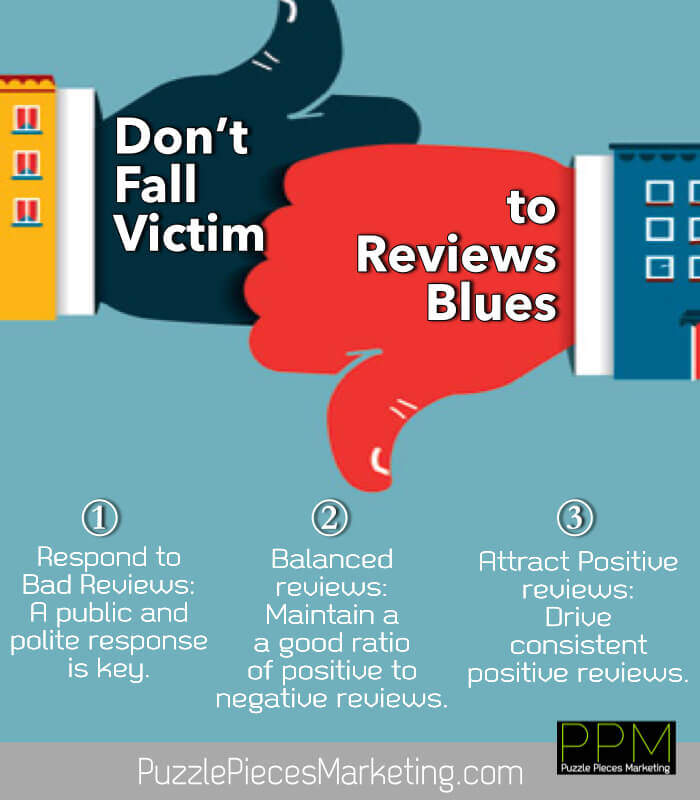 Respond To Bad Reviews
Responding to bad reviews is not about pride at all. Instead, it is about protecting your brand and growing revenue. Monitoring your reputation is vital to your business. Here are a few ways to help control your reputation:
Monitor reviews by using Google Alerts to get a heads-up on new reviews posted.
Claim your Yelp page if you haven't done so already.
Use private messages to respond to sensitive posts. Use public responses to provide updates, helpful info, or friendly ways of resolving a bad reviewer's issue.
Always respond appropriately with fraudulent reviews. A public and polite response is key and ignoring the response after the complaint is addressed is sometimes best.
Balanced Reviews
Let's be realistic: No one is going to have 100% perfect and positive reviews. If you do, it raises some questions and a red flag to most. So if you have a a few negative reviews mixed with a majority of positive, it actually increases the consumer's trust in your brand. Maintain a small negative to positive ratio and avoid too many consistent negative reviews. Basically, try for a consistent stream of positive reviews.
Attracting Positive Reviews
 Driving consistent positive reviews is a process, not just a one-time occurrence. In order to kick the good reviews into high gear, you can:
Send periodic surveys to measure customer satisfaction.
Use loyalty programs to identify your top 20% of customers by the money they spend.
Provide easily accessible links that allow your happily satisfied customer to give genuine feedback ASAP.
Conclusion
Negative reviews are an inevitable part of owning a business, but how you approach them is key to your success. By not ignoring the negative, and taking a proactive, positive approach, you can keep your good reputation and beat the bad reviews blues.