Halloween is right around the corner, and with that special and spooky day comes the need for new original costumes. We all want to feel like we stand out from the crowd, and the best way to accomplish one-of-a-kind looks this season is to create them yourself! Below are some ideas for amazing DIY Halloween costumes that work on every budget and time frame!
1. Animal Makeup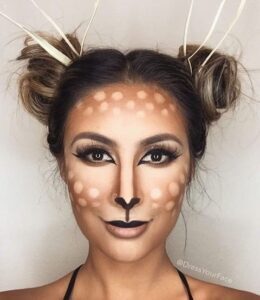 Are you out of time and don't want to go out and purchase clothes to match a costume, animal makeup creates the illusion of a finished costume and can be easier to execute than it may seem. Check out this livingly blog post to see 25 animal makeup looks that you can own at the next Halloween party.
2. Fruits (and other food items)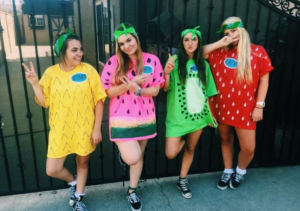 Food is a great go-to when it comes to last minute and DIY costumes. These can be as simple as a red tee shirt with black sharpie dots to be a strawberry, or as complex as creating an entire omelet out of cardboard and felt. Food is a great place to draw inspiration, and the only limit is your imagination with many of these designs.
3. Maleficent Horns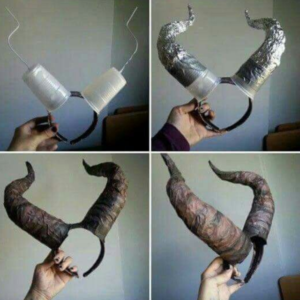 This one goes out to all of our adult Disney lovers. We may have grown out of the appropriate stage of dressing up like a princess, but we have now entered the perfect age to become one of Disney's most iconic villains. These DIY maleficent horns are sure to spice up any Maleficent iteration your heart desires.
4. Boo, Monsters Inc.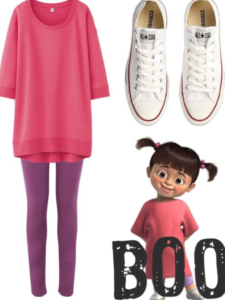 Many of our favorite animated characters can be recreated using clothing items we already own. For example, this Boo costume consists of purple leggings, a pink shirt, and white converse. Add in some pigtails and you'll look like you stepped right out of the Pixar film.
5. Sheet Ghost
This one is an undeniable classic. If the previous 4 examples of DIY costumes are a little complex for your liking you can always go back to basics with a white sheet and eye holes for safety. If you want to shake up this look, try different color sheets!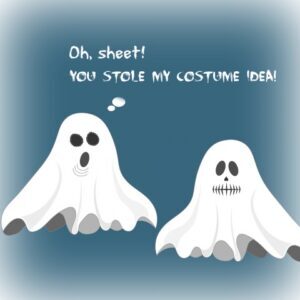 These 5 ideas will get you started on your path to finding the perfect original costume. Be it repurposed clothes from your closet, makeup looks, or old classics there is an amazing DIY Halloween costume for everyone just waiting to be discovered.