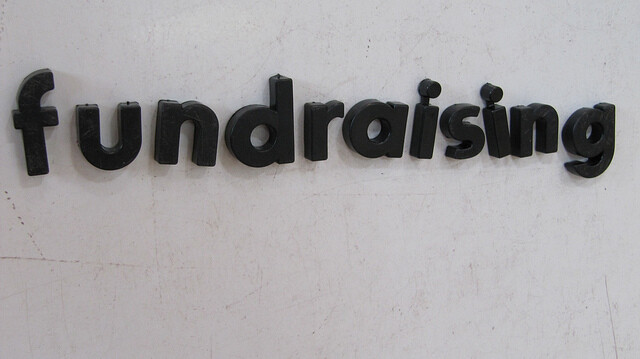 Are you ready for the new year of fundraising initiatives you have planned? Would you like to raise even more money even if it means making a few changes?
Following these steps will help you surpass even your wildest goals:
Focus on Individual Donors
If you've been focusing on raising funds from foundations and corporations, then you have a huge untapped source among individuals. If you make this next year all about personal giving, you should be able to increase your revenues significantly. Fundraising from individual people won't happen overnight. You need to cultivate a personal relationship and this takes face-to-face time, a lot of persistence and most importantly, a plan. You can start by making a list of your top 20 prospects. Create a viable plan for cultivating a relationship with each prospect. Then, take the next step and reach out!
Begin an Initiative for Monthly Giving
If you're set up with the technology that allows for automatic charges or withdrawals on a monthly basis, create an initiative for monthly donations. Although this may be a bit more expensive for you to administer, the fact is that most donors will end up giving more when they're set up for monthly donations. If you already have such a program in place, focus in raising the number of people participating, and do what you can to get current participants to increase their monthly donations. Your website should allow donors to choose monthly giving as an option. Feature this option in your monthly newsletter. When preparing your annual appeal materials, remember to mention monthly giving.
Increase Your Presence on Social Media
Online giving is definitely increasing because organizations are learning how to use the power of social media through Facebook, Twitter, YouTube and others. How much were you able to increase your online giving this past year? If you don't have the wherewithal or know-how to manage all your social media accounts, think about hiring an expert to assist you. An experienced outside consultant can certainly make a difference with a lot of fresh ideas and a well-thought-out social media strategy.
Use Your Volunteers
Fundraising volunteers who are willing to work for your cause can broaden your reach and leverage whatever resources they're given way beyond what most paid staffers could ever imagine. Your volunteers should be thought of as your fundraising army, and this is how they should be used. Give them specific tasks and if they need certain tools and/or training to succeed, then provide them with that as well.
Be Open to New Ideas
Commit to at least one new fundraising initiative for next year. You might even choose one from this list: fundraising face-to-face from individuals, beginning a program for monthly giving, soliciting for planned gifts, or fundraising online.
Be willing to get out of your comfort zone by trying something new and different in an effort to raise more money next year than you ever have in the past. You never know what this could lead to.
Plan on Attending Some Conferences
To fully grasp the best practices in fundraising and find out what the latest methods are that have proven successful, it is important to attend conferences and to participate in workshops. Think of this as an investment in continuing education.
Your goal should be to attend a conference or workshop at least twice a year.
Change is never easy. The steps listed above may not be easy to follow, but they will make a huge difference for your nonprofit. If you want further information or help in implementing any of these, just ask. We're here to help.