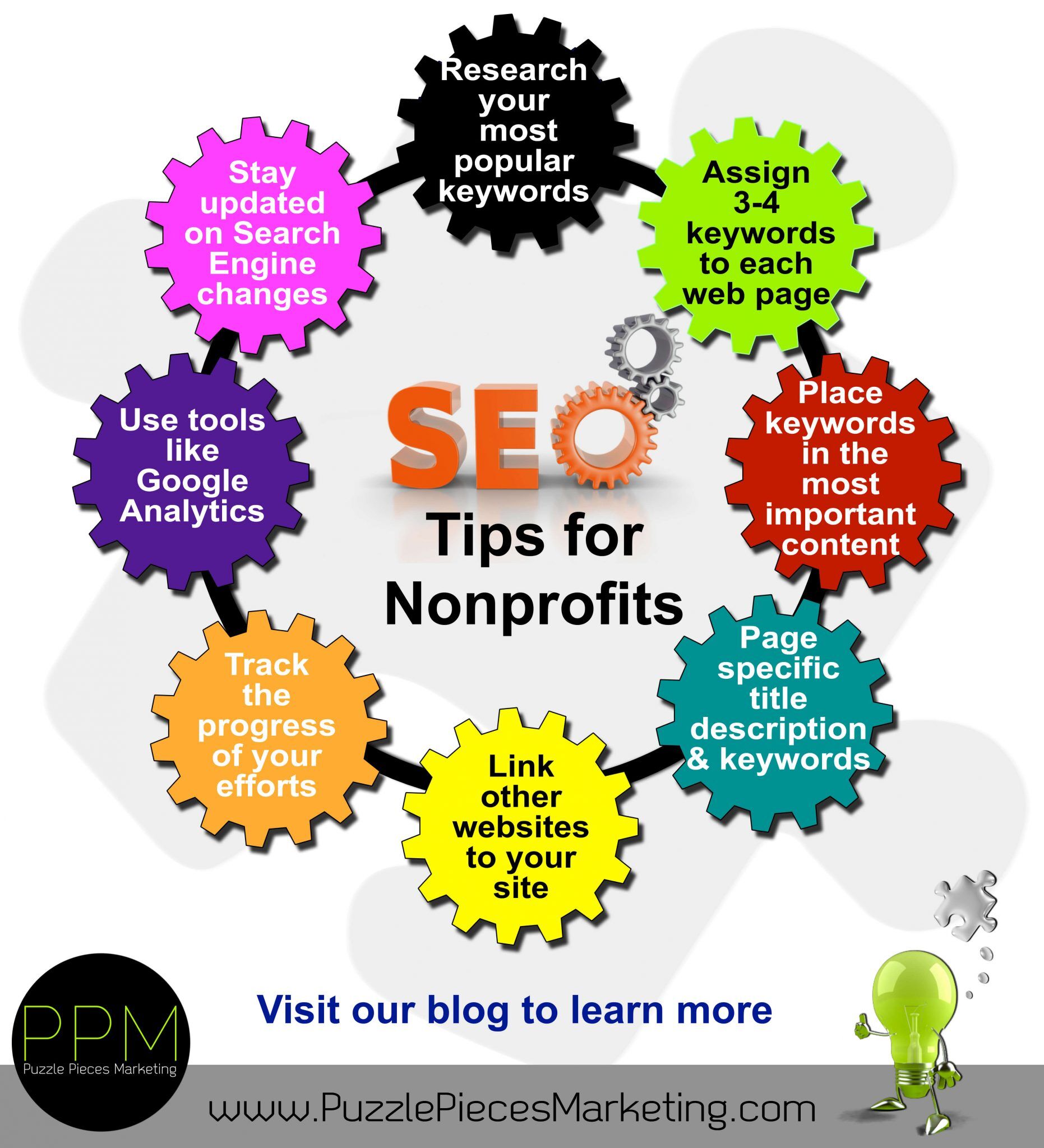 Good Search Engine Optimization (SEO) – is essential if you want to compete for space on the search engines…even for nonprofits. Here are some simple tips to get the best SEO for your nonprofit organization.
Research the most relevant and popular keywords that apply to your business. Tools like Google AdWords Keyword Tool can provide assistance with this research
Every page on your website should target its own unique set of keywords. Assign 3-4 keywords to a webpage and incorporate them into the content
Place keywords in the most important content (body copy, navigation menus and side column), but use them moderately
Title, Meta Description and Meta Keywords tags affect SEO and should be unique and specific for each page. The Title tag is the most important element for overall
Consider your relationships both offline and online. Are there other websites that would be willing to link to yours? Links to your site are viewed by search engines as references that can vouch for your credibility and the quality of your content
Track the progress of your SEO efforts within the search results. You can use tools like Rank Checker Firefox add-on to check your keyword rankings
Make sure to have a Web Analytics package like Google Analytics that lets you view visitor statistics and behavior like the amount of time they stay on your site and other key metrics
Read industry news sites to keep up to date and on top of changes to the Search landscape
Contact us today to learn more about our SEO services.