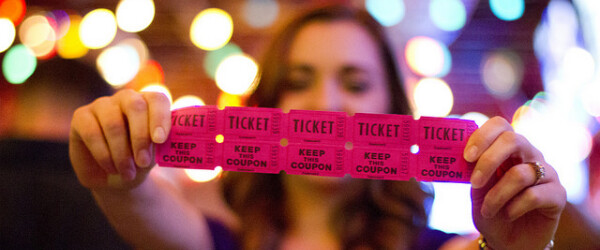 Putting on a successful fundraising event is a big undertaking, and if you're going to make the effort you want to make sure it pays off. In promoting your fundraiser you'll get the best results using an integrated approach. Here are some excellent tips for getting your event the most exposure:
Traditional Advertising Still Works
Although the world has gone digital, traditional media is still relevant. The truth is that when you combine traditional with digital advertising methods, it can be far more effective than just using one or the other.
When you use print advertising, direct mail, flyers along with your social media outreach, it will draw in a lot of attention for your fundraiser. Printed promotions actually drive people towards your efforts online. Each medium working together can be a very effective approach.
Create Buzz on Social Media
People on social media would love to post information or send out tweets bragging about your event or organization, if it is to their benefit. You might try having a contest that leads up to your event or even on the day you're holding your fundraiser. Believe me, people love contests even if the prize isn't that big. If your contest is being held the day of the event, have something silly displayed out front and people will take selfies with whatever it is and post them. That will effectively drive traffic to your site and attract even more attendees.
Weave a Little Mystery into Your Promotions
Even if you're confident that your fundraiser will be the most fantastic one ever held in your community, you still need an edge to get people to attend. What makes people want to get involved? Something mysterious.
People are tempted when they're intrigued by something. It spurs their interest and they want to see what else they can find out. Try to think of what you could do that would add mystery. Is there a big reveal you could announce? Even if it's something small, it could still be impressive, so drop some hints throughout your promotion. Think about how you could word things to add intrigue and what clues to the mystery could motivate people to attend. Do not give away the mystery. Save that for the event. Give people an incentive to attend.
Don't Forget to Think About Next Year
If this year's fundraiser is a big success, it will set the tone for next year's annual event. People love consistency, and since it takes time for word to spread, this year's event will set the tone for next year's fundraiser.
Once your event is over, this does not mean you can stop promoting your organization. This might in fact be the best time to start building hype for next year's event. You probably have plenty of photos you can post to Facebook and if you tag the people you know, the photos will appear in all their friends' newsfeeds.
Get people curious. Let media outlets know how successful your fundraiser was. Talk about it with friends and others in the community. Take every opportunity to build hype for next year's event and your organization.
Good luck promoting this year's fundraising event, and wishing you all the luck in the world for an even more successful event next year.