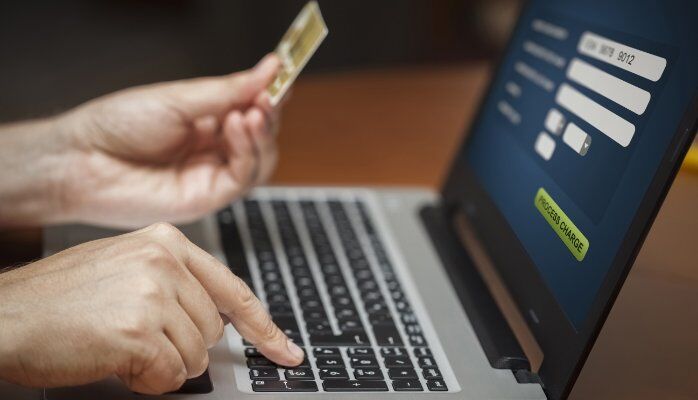 Every business owner would love to have a crystal ball to help plan for next year's marketing budget and marketing activities. We would all like to spend less time planning and more time engaging with our audience.
Being responsible for generating revenue at your company, means that you must remain aware and on the lookout for innovation. For marketing purposes, innovation can result in higher quality leads and conversions as well as leveraging  a higher ROI.
Unfortunately, we can't predict the future however, we can draw upon comprehensive research to help us make informed predictions as to which way things are heading.
You also have to analyze what you're currently doing and evaluate the success of those efforts. It's imperative that you keep a constant eye on marketing trends so you can get the best results for dollars spent.
Trends and emerging technologies are going to have a big impact on your bottom line, but how much should you be spending on inbound marketing? Here are some digital marketing trends and predictions that should be shaping your marketing budget in 2017.
Delivery Personal Content
We can only achieve customer loyalty and brand advocacy by providing content that our customers actually want to read. When brands have a good understanding of their target audience, they have a better understanding of the type information their customers might be seeking. Consumers are now expecting more from companies and are looking for brands to add value to their lives. There is so much content on the web that it can be difficult for brands to break through the clutter and noise. It can be difficult to differentiate from other brands, especially when targeting a large audience and offering similar products and services as your competition. If you're producing content that appeals to everyone, it won't be as valuable as content that is targeted to a specific audience.
The internet is saturated with so much content. In order for brands to add measurable value, they need to shift focus towards serving niches audiences, more targeted channels, and personalized content. Although this most likely will generate a reduction in engagement volume, the quality will be much higher.  You may see some brands  give up on content marketing altogether, as they are not seeing the short term results. This will make it the perfect time to step up and increase your efforts.
Optimize For Mobile 
Marketers need to produce content that is appropriate for and fits the format, the channel, and the place. Desktop traffic is slowly diminishing and this trend is likely to continue. In order to remain competitive and to increase your company's competitive edge, a mobile-focused online marketing strategy is key.
Having a mobile-friendly website or app is just the beginning.  Google has started increasing  first-page search results to include mobile apps. It's expected that this trend will eventually phase out sites that have not been optimized for mobile access. In recent years there has been an emphasis and focus on optimizing  websites for mobile traffic and it is now more clear that mobile first should be the priority for the upcoming year and beyond.
Invest in Social Analytics
Invest Big on Social Analytics: According to the DMA Statistical Fact Book, social media will grow to 24% of marketing budgets within five years, up from 10% today. Social media is still in its infancy even though it may as though it's been around for a lifetime. Most companies have already adopted one or two social media platforms; however, 88% of marketers still aren't sure what's the best way to engage their audience on social media. With more focus being on mobile, more brands are relying on social platforms. Social analytics will offer companies insights on where the greatest opportunities lie.
Increasing the use of social analytics, brands are able to gain valuable insight and focus their efforts. The mass-target marketing approach is out, and personalized data-driven strategic marketing plans are gaining traction. Companies looking for a competitive edge can use social analytics to identify patterns which allow them to measure their marketing effectiveness. Using social analytics, brands are able to understand where their audience is communicating, how their customers are making use of their products and services, and what their views and opinions are about a particular company or product. Social media platforms are now the No.1 place for consumers to complain. This huge volume of information can be used to evaluates consumer's experience which can then be used to help companies perform better.
Cross-Device Retargeting
Google announced this year that advertisers will  be able to reach users across devices with Google remarketing campaigns. This development means that marketers will have the ability to deliver a marketing campaign that targets audiences across all devices.
Because consumers tend to switch back and forth between different devices, consumers are much harder to reach. DMA's Statistical Fact Book reports that the average consumer is now connected to five devices. Today's shopper bounces back-and-forth between a laptop, a tablet, and a smartphone and often bounce back-and-forth between these devices before making their final decision.
This means that a brand has five opportunities to engage with that consumer. Your company needs to provide a consistent and engaging messages across devices to ensure your brand maintains top of mind awareness with your audience. Engaging with consumers at their first touch point and tracking their behavior with your brand across devices, you are able to target them and display advertising that is appropriate for each device. This is a significant development as this isn't something Google previously supported.
Use these trends as a guide to compare and analyze your inbound strategy. Most marketing plans kick off on the first of the year. If you haven't started planning your marketing strategy, it's time to get started now. We can help you evaluate your current marketing strategy and transform your approach and budgeting process to yield greater results. This is when and where a trusted marketing agency can add great value and insight.
Schedule a FREE consultation to help you get started.