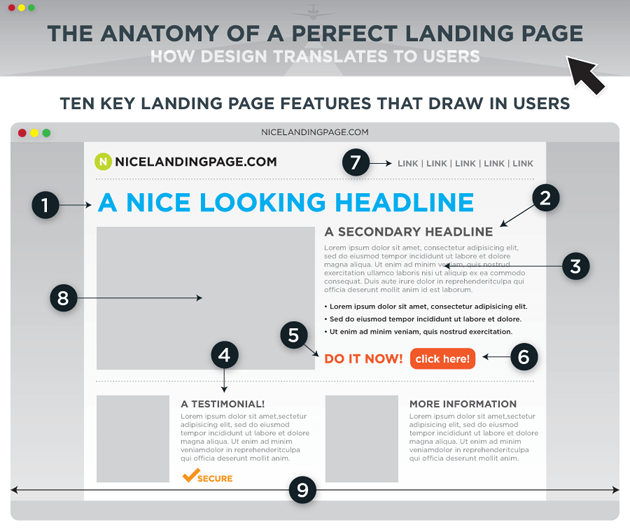 The landing page is the page designed as the entry point for users to your product or service. No matter why a user has come to your site, your landing page should offer them the information they are searching for.
Figuring out what your website is about should be easy and obvious. Your headline should sum it all up and menu navigation should give a user a clear path to wherever they need to go.
Links and banners in your sidebar or footer are a great way to offer a pathway to your other pages. This way, even though the visitor was specifically looking for "cat grooming accessories", you are still providing them the option of being able to navigate to another part of your site which offers other products and avenues into different areas of your sales funnel.