Fundraising Strategies for Nonprofits

When you're a small nonprofit fish in a large nonprofit pond, fundraising for your organization can start to feel like fighting an uphill battle. Big nonprofits like the Red Cross already benefit from being a common household name and can afford fancy large-scale marketing.
But all is not lost. In a world full of noble causes, we have the right formula to make your nonprofit shine among the rest.
Whether you're a newly born nonprofit or a seasoned small organization, there are tons of unique fundraising strategies you can use to raise money. And believe it or not, there are some major benefits to being a small nonprofit over a large one. 
Ready to untap your underdog potential? Think tortoise and the hare, or David and Goliath—and get excited to discover some amazing fundraising strategies for nonprofits.
What is a Fundraising Strategy?

You wouldn't set off on a journey without a map (or, let's be realistic, tapping the address into your GPS). Likewise, you can't start fundraising without a proper strategy to guide you. 
Your organization's vision will orbit around the way you choose to fundraise. You need to establish the best way to raise funds in the short term, near future, and long term. Ask yourself: what do we need now, what will we need soon, and how do we keep gas in the tank for the long haul?
It's a great idea to set goals and track progress with KPIs, or key performance indicators. That way you can keep your overarching benchmarks in laser-focus, track growth, and celebrate when you surpass your goals. 
Different Types of Fundraising Strategies

There's a million and one ways to fundraise, from hosting lavish events to raising a simple lemonade stand. Here are some persuasive methods that will get the ball rolling for your small nonprofit. 
Crowdfunding 
Crowdfunding is a tried and true method for fundraising. The best part? Despite the name, it doesn't require a crowd! At least, not at first. All you need is a donation page, which is your crowdfunding campaign, and a little social media magic. 
Make sure the donation platform you choose is user-friendly, and super easy to share on various types of social media. Set up your nonprofit's story, clearly stating your cause and fundraising goals.
Share with abandon! Send your crowdfunding campaign by email, instagram, facebook, twitter, note-in-a-bottle, plane, train, automobile! The more people you share it with, and the more those people share, the better. 
Social Media 
A strong social media presence is an integral part of fundraising for small nonprofits. It provides so many free platforms for you to spread your nonprofit's message. Not to mention you can give to-the-hour updates on your cause, your goals, and general nonprofit news. 
With so many platforms to juggle, it can be easy to spend all your energy on just once. Try to spend 15 minutes per day on each platform to balance the content flow. 
Remember that having a strong, unique voice is one of the biggest advantages you have over bigger nonprofits (who can often come off as faceless giants).
Remind your audience there are people fighting for a cause behind their screen; find the spark that makes you passionate about your work and share it. Make your users feel connected, spoken to, and called upon.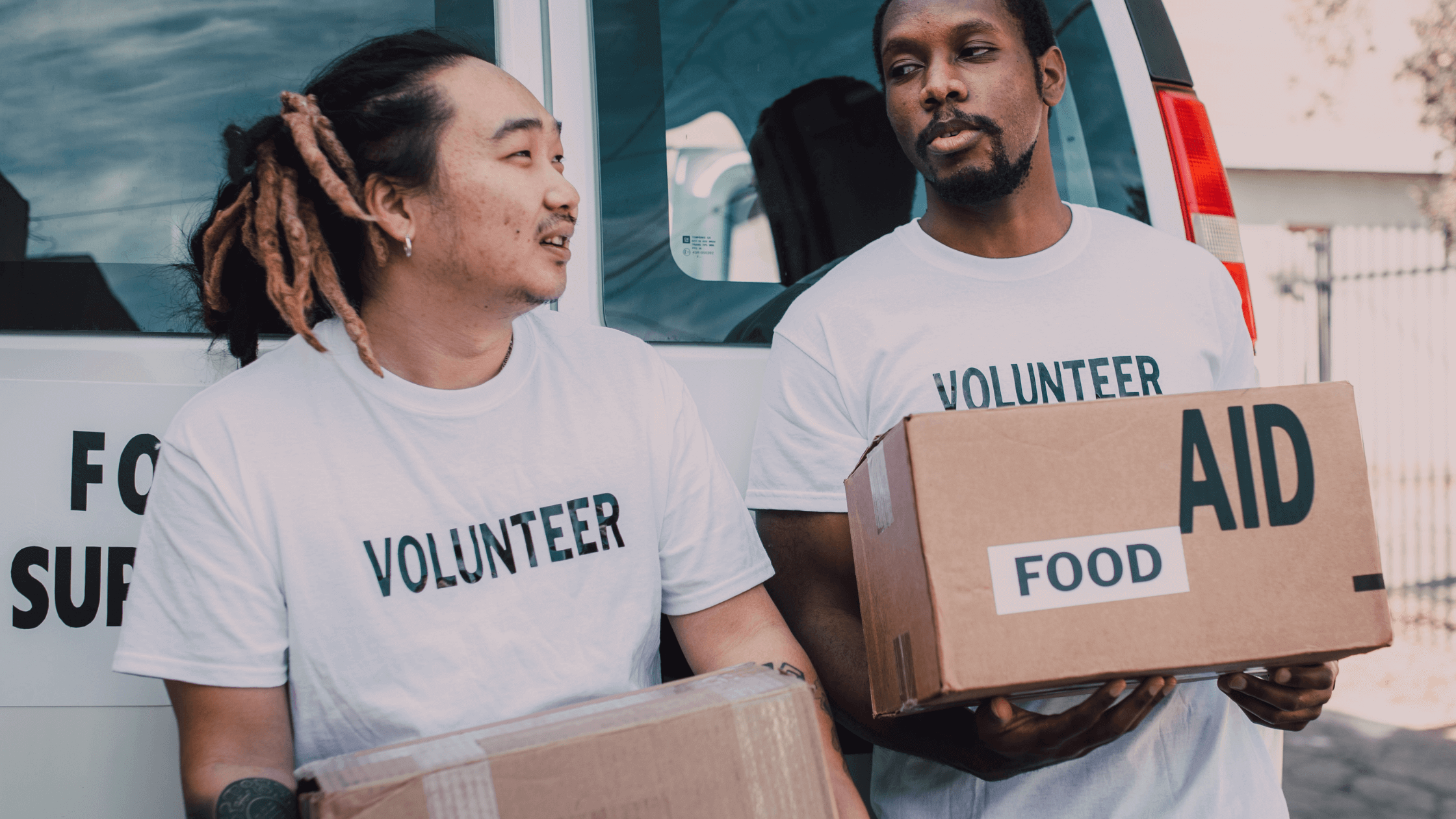 Community Events 
This is the part where you buy all those lemons. Okay, so a lemonade stand isn't exactly going to reel in your whole community; but you can certainly serve lemonade at a walkathon, art show, battle of the bands, or similar event. 
Choose something that includes your community and let them get to know your nonprofit (and don't forget to provide them with plenty of chances to donate). 
You can sell merchandise of your nonprofit to raise donations, reward donors, and make your organization recognizable. Whether it's a T-shirt with your logo or a color-changing mug with your name on it, merch will help strengthen your nonprofit's recognition.
Get personal! Talk to people at your event one-on-one, get to know your community, and humanize your nonprofit. Build lasting connections with people who care. Your future volunteers and donors are out there waiting to meet you. 
Strategies by Different Marketing Channels

Let's get into the nitty gritty: Here are a few strategies you can use to win the battle for attention against larger nonprofits.
Website

– Your nonprofit's online home base should be inviting, easy to navigate, and crystal-clear when it comes to your vision. Make sure your website is up to date and can seamlessly go from desktop to mobile without any latency or glitches. And no nonprofit site is complete without a super accessible "donate now" button.
Social Media

– Make sure you use what you've got! Instagram and facebook have Donation Buttons, which provide donors a one-click way to fund your cause. Attach Donate Buttons to your stories, pin those stories to your page, and make sure your followers can share everything they see!
Email

– If executed correctly, a newsletter from your favorite nonprofit can read like an update from a friend. Use photos, art, and images that are emotionally compelling. Keep newsletters and other notifications informal and brief.
Advertising

– If you do have a little extra money to spend, consider investing in some ads to spread awareness about your nonprofit. Facebook ads are a relatively inexpensive place to start. You can also participate in affiliate programs, where a website will donate to your nonprofit in exchange for advertising their services or research. 
Puzzle Pieces Marketing: Championing Your Cause

Want more guidance on how to set these fundraising plans into motion? A helping hand to help craft a seamless fundraising strategy? Hi, we're Puzzle Pieces—it's wonderful to meet you!

Here at Puzzle Pieces, we specialize in small business and nonprofit marketing. We believe  being a smaller organization isn't a detriment; it's your superpower, giving you the freedom to engage with your audience and run free with flexible, fresh, and colorful marketing campaigns.
You're looking for a PR partner that understands the ins and outs of marketing, and values the important work nonprofits do. And we're looking to uplift your nonprofit and help you reach new heights, fundraising and otherwise.
Welcome to Puzzle Pieces.
Ready to let us champion your cause? 
Sources:
Nonprofit Hub. 5 Versatile Fundraising Strategies for Small Nonprofits. https://nonprofithub.org/fundraising/5-versatile-fundraising-strategies-for-small-nonprofits/
Nonprofit Hub. Famous Nonprofits are Overrated: 3 Advantages of Being a Small Nonprofit. https://nonprofithub.org/nonprofit-marketing/advantages-of-being-a-small-nonprofit/
Neonone. Nonprofit Fundraising Strategies.  https://neonone.com/resources/blog/nonprofit-fundraising-strategies/
Goodbox. How to Develop a Killer Fundraising Strategy. https://www.goodbox.com/2019/06/developing-a-fundraising-strategy/.