We would love to introduce you to our new fall interns!
Each semester, we are lucky enough to take on some of the best interns in San Diego as well as from schools all around the country. This fall, we have two interns with personalities that are sure to MisFit In with us and light up our office! Here's a little introduction to them:
Hi! My name is Chloe O'Rourke and I am a journalism and Public Relations student at SDSU. It's my 2nd year at SDSU and my 1st year in the honors college.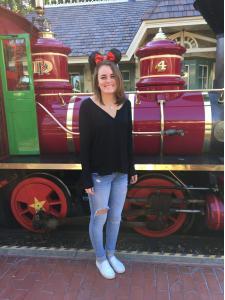 I love animals and my #1 passion is for nonprofits and anything surrounding the service of animals. I am originally from San Diego and am excited to get some experience at Puzzle Pieces here in my hometown!
Hi! My name is Kylie Wagatsuma. I was born and raised in Mililani, Hawaii, but am currently attending college at the University of San Diego. I love to hike, surf, go to the beach, and am majoring in marketing.
We are all sure it will be a busy fall and are happy to have these two girls interning for us! Stay tuned for some social media and who knows what else they might throw your way!
SaveSaveSaveSave