Best San Diego Hidden Gems
Puzzle Pieces Marketing has been in San Diego County for quite a while now. We love being part of this wonderful community, and as you know, marketing and PR are all about connections. Let's discuss some "Best San Diego" things you should mark off your list soon!
If you are new to San Diego or if you are a resident and want to know some cool hidden gems of this lovely city, today is your lucky day! We are YOUR connection to some exclusive information on what to see in San Diego.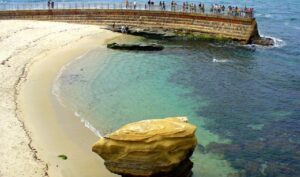 The Children's Pool – 850 Coast Blvd, La Jolla, CA
This is a place in La Jolla where you can see seals in their natural habitat right on the beach! This is called The Children's Pool because it was originally meant for a safe beach for children to swim. However, a wall was built to help stop the waves from crashing into the shore. Now, seals have taken over the beach and it is a wonderful spot to see the seals and has fantastic views of La Jolla Beach.
Dog Beach – 3006 Sandy Ln, Del Mar, CA
Dog Beach is a great place to take the kids and the dog to get some sand and sun! This is located right next to Del Mar beach, just go a little north and you will be there in a jiffy! Just be careful, if you are walking from Del Mar Beach, sometimes the tide is too high for pedestrians to cross over to Dog Beach. So when safe, head over and see all the people with their dogs! If you are a dog lover, this is the place for you!
Wineries Galore! – Ramona, CA
If you are 21 or over, Ramona has over 20 wineries to choose from! Going North-East in the San Diego County, Ramona is known for their small town charm and, of course, their wine.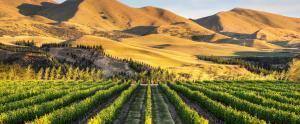 Gather with friends and family, sit, relax, and sip some of the finest wine in all of San Diego. Since summer is upon us, what better way to spend the day outside admiring the beautiful sights of the mountains and hills of Ramona. We all know you deserve a nice glass of wine.
Potato Chip Rock – Mount Woodson Hiking Trail, Ramona, CA
Does anyone want to take a hike? There is an awesome place in Ramona where you can climb up on this rock and it is almost flat! People take this thrill to take cool pictures of them doing crazy things on this unique rock. Mou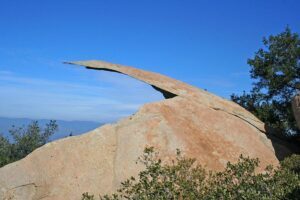 nt Woodson is a wonderful place to hike because it's beautiful views and fulfilling workout. When you get to the top, you get a wonderful view of east county, you might be able to see the ocean if the marine layer isn't there!
Gold Mine Caves – 2320 C Street, Julian, CA
Want to go back in time to the California Gold Rush? If you head up to Julian, there are awesome mines you can explore! The most popular is the Eagle Mining Company located right next to downtown Julian. There are tours at different times of the day and they are very interesting to listen to! Make sure you don't bring white shoes because it can get a little dusty. Go back in time and find out what it was like to be in the dark gold mines in the 1870s!
Pies Pies Pies! – Julian, CA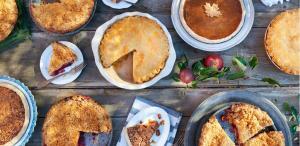 The Julian Pie Company has too many pies to choose from! What a struggle right? Many people go up to Julian just for their pies. It is a small town company that has been very successful over the years. They are most famous for their Apple Pies, but their others are just as good! If you are done checking out the mines, or antique shopping, come on up for a piece of pie that will be the cherry on top to your day.
Puzzle Pieces Marketing is proud to be apart of a city that has wonderful things to offer, from spotting seals at the beach to exploring mines up in the mountains. San Diego has a lot to offer and we are excited to share some of our favorite spots with all of you. Remember, it's all about connections. So take it directly from me to you, these are some of the Best San Diego places you should go see if you want to try some new things here in San Diego. Happy travels!
SaveSave
SaveSave