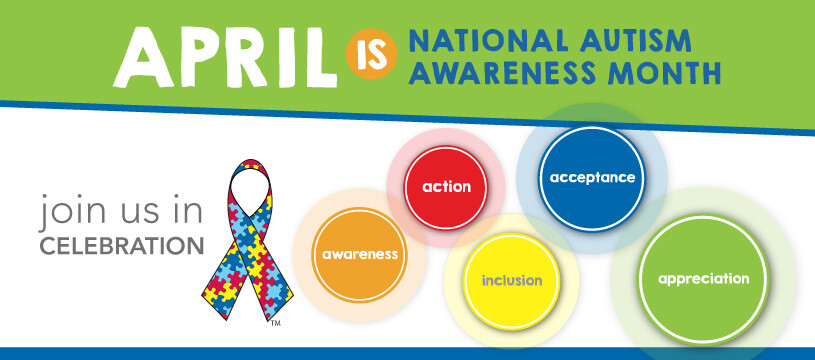 April is National Autism Awareness Month. Nearly a quarter century ago, the Autism Society launched a nationwide effort to promote autism awareness, inclusion and self-determination for all, and assure that each person with ASD is provided the opportunity to achieve the highest possible quality of life.
National Autism Awareness Month represents an excellent opportunity to promote autism awareness, autism acceptance and to draw attention to the tens of thousands facing an autism diagnosis each year.
To learn more, please visit Autism Society of San Diego's website:  https://www.autismsocietysandiego.org.
They have an extensive list of resources and ways to get involved in the community. Their mission is to improve the lives of all affected by autism by promoting meaningful participation and self-determination for autistic individuals and their families.
For more info on Autism, visit these sites: