Adopt don't shop for the perfect holiday gifts! This holiday season is fast approaching, if you are in the market for the perfect gift for someone special in your life, this is a great time to consider adding a new furry friend to your home. Whether you are looking for a cat, a dog or even smaller animals, shelters have you covered.
Every year, over 2.7 million adoptable dogs and cats are euthanized in the United States according to the Humane Society. This number can change if the tide is turned and stigma towards rescued animals is diminished. By adopting rather than shopping for your new pet, you will be saving a life and have the peace of mind knowing that you contributed to ending animal homelessness.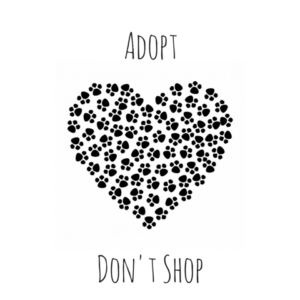 In addition to rescuing one animal, this act will cause a chain reaction and allow others to come off the streets into a shelter to be cared for during the cold winter months. There are other benefits rather than just piece of mind as well, below is a list of 5 reasons why adopting rather than shopping is always the answer.
1. You will save money by adopting
Bestfriends.org states that buying an animal can be upward of $500-$1,000. Animals in shelters range from $50-$200 depending on the animal as well as where they are adopted from.
2. Many shelters give a full history of your new pet
Knowing the medical history of your animal is greatly beneficial if any problems are to arise. If an animal is bought from a pet store, many times you are on your own with any medical history and it becomes a guessing game with the well being of your pet.
3. You are doing your part to fight puppy mills
The majority of pets in pet stores come from mills. These mills are "factory-style breeding facilities that put profit above the welfare of dogs," according to the Humane Society. By adopting you can be a part of the fight to end these practices.
4. First vet visit is complimentary
When you adopt an animal from the Humane Society specifically, they offer a free vet visit for your new pet. This way you can be sure that they are happy and healthy during those crucial first weeks. By ensuring your new pet is healthy you can be confident of what you are bringing into your home.
5. Bragging rights
Nothing beats a good story, especially one involving your heroism of saving a rescue animal. Many animals in local shelters have unique and inspiring stories, and by sharing this you can boast your new animal as well as insight action in others to welcome a new family member as well.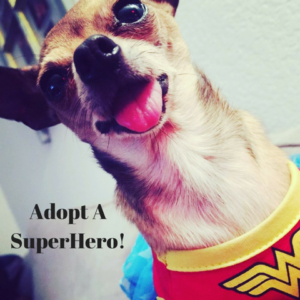 If you are ready for a new furry friend just in time for the holidays, the search can be a bit overwhelming. There are many shelters throughout San Diego County, but a great place to start is on the San Diego Animal Services website. The Humane Society also offers resources for prospective adopters to help match your family with the perfect new addition.