Almost everyone in this day and age has heard of Instagram. Instagram is a fun social media platform that has tremendously grown throughout the years. With millions of users, how can you make your Instagram stand out and shine? Here are five tips on how to improve your Instagram.
1)    Colors & filters:
When posting pictures, try to stick with the same color scheme and same filters.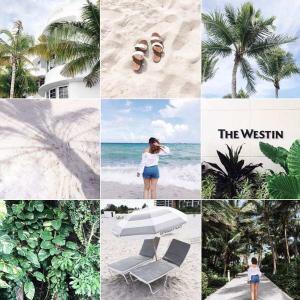 Some people choose to keep their Instagram very white and clean, others like to incorporate lots of color. Find your favorite tone and stick with it to keep a consistent feed with VSCO.
2)    Lighting:
Lighting is your best friend, especially natural lighting. A light and bright Instagram is very inviting to other Instagram users. Even if the photo you capture is on the darker side, there are many apps and edits you can use to easily lighten your photos like VSCO.
3)    Straighten pictures:
Not everyone has the steadiest hand while taking photos. Fear not, you can always straighten your pictures while editing. There are numerous apps which help to straighten photos using grid lines and degrees to get a perfectly straight picture. Try Quick Straight!
4)    Photo Quality:
Nowadays with phones having such high-definition cameras, you really can tell the difference in Instagram photo qualities.

Phone companies are always coming out with new phones and with each new model comes an even better camera. Investing in a phone with a good camera might not be a bad idea if you want high-quality photos every time. Trust me, your followers will appreciate it.
5)    Content:
When it comes to your Instagram, the bottom line is to post what you want. Ultimately this is your Instagram and you can choose the content. Whether it's an Instagram account for day to day life, drawing, travel, food, pets, fashion, post what your heart desires. Make it your own!