We all know that storytelling is crucial to getting our nonprofit messages across to the public and supporters. More donors means more money for your cause, but you need to make your message stick. Is your message resonating as well as it could be? Here are some tips to make your nonprofit message memorable.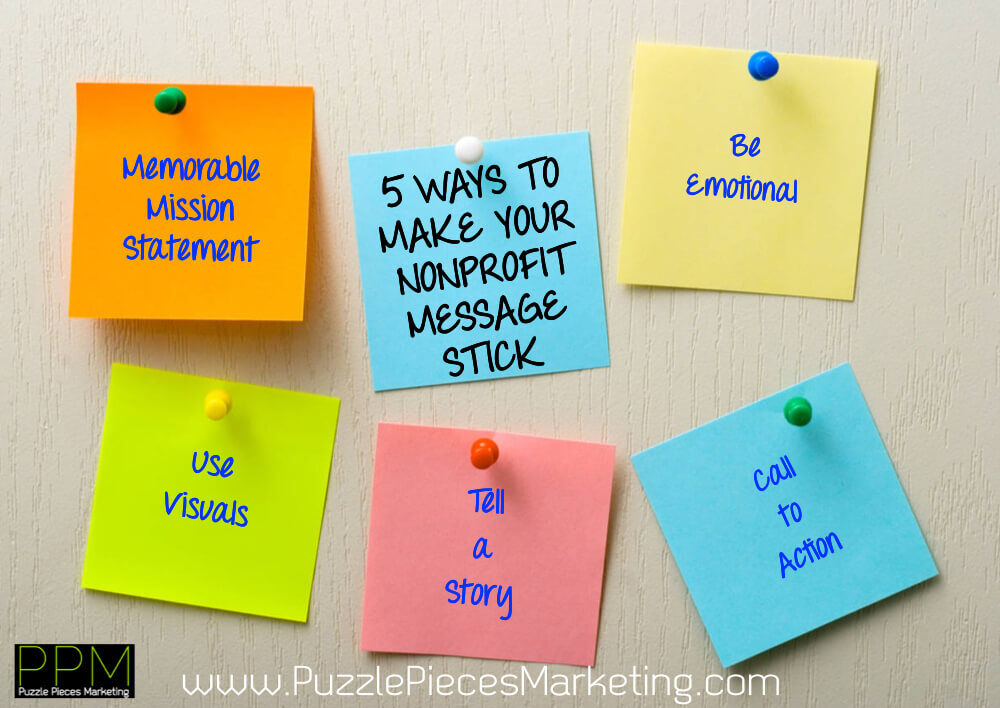 Mission Statement

What do you want the audience to remember?
Be short, simple & concise.
Be Emotional

People want to feel emotion and be persuaded or moved by your cause based on the passion and intent you exhibit
Empathize your core message
Use Visuals

Retention goes from 10% to 65% when appropriate & relevant images are used
Pictures are more effective than a dry statement
Tell A Story

Makes your audience feel engaged
The audience will recognize the importance of your message for themselves
Give examples to allow your audience to visualize your point and retain it longer
Provide a Call to Action

Leave the audience with something they can do
Increases the likelihood they will remember your message if they are challenged to take action